Trying out a new proten powder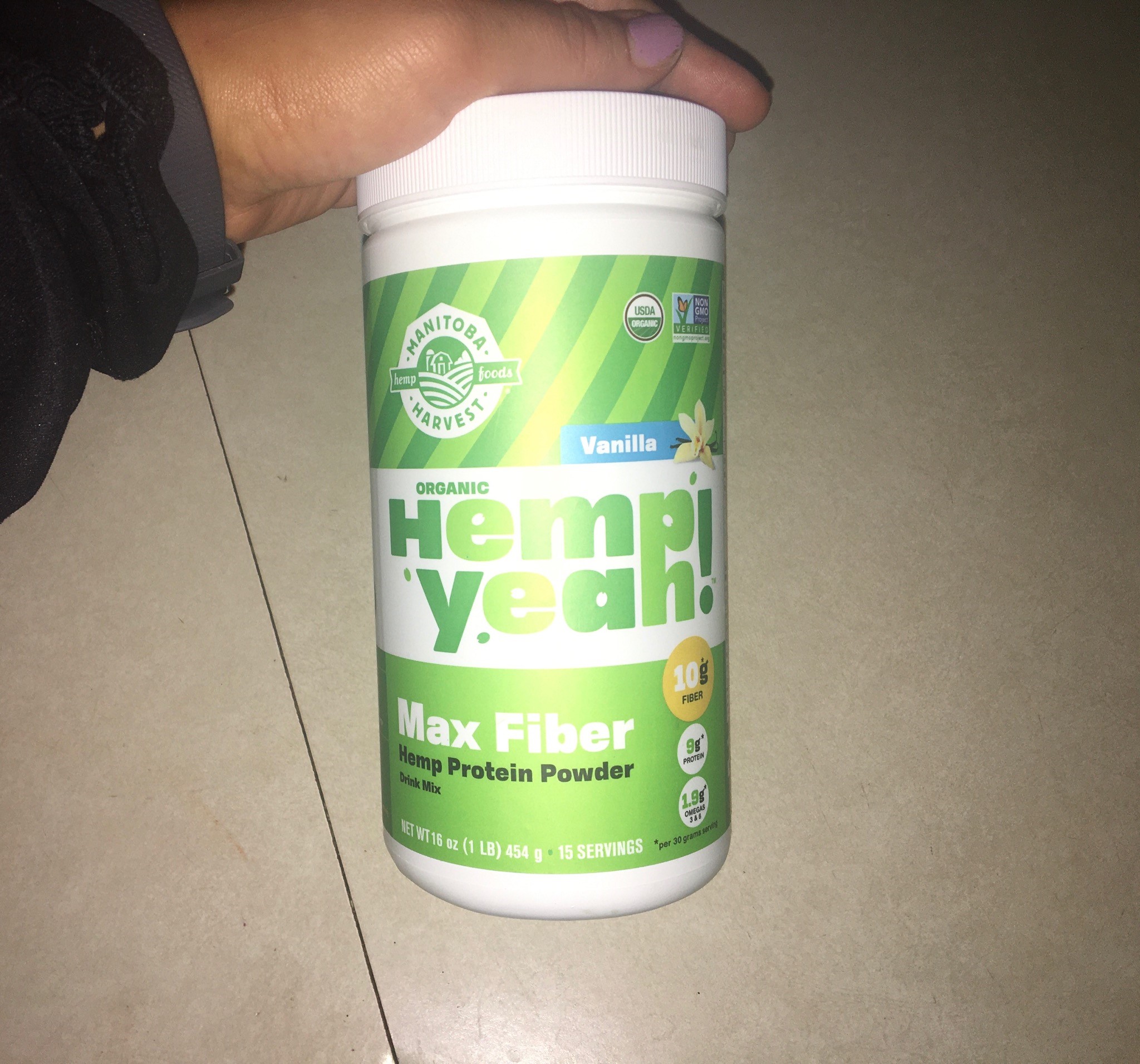 United States
May 23, 2020 10:18pm CST
This brand is called Hemp Yeah! and it's an all-plant based protein powder with added fiber benefits. I am always on the lookout for new brands. It's about $17 for a 15 serving container. Pros: -has a different, earthy taste to it and interesting texture -has a very lightly and naturally sweetened taste -comes in a 15 serving container -relatively low calorie, 10g protein, 10g fiber -all plant based -supplements fiber, too. Cons: -If you are looking for something with a flavor that WOWS, this might not be it for you. -Does not really have as much protein as I would like (and really,too much fiber for me. I already get basically enough fiber in my day to day food intake) -The gritty texture, and it doesn't seem to blend/dissolve very well -The little bits of hemp get stuck in your teeth :-( I think I would like this a little more if it was hemp MIXED with something else, like a pea protein or some type of plant protein. But it *IS* a nice change of pace from the overly artificially-sweetened protein powders I am normally prone to drinking. Do you drink protein powder? Have you ever had a HEMP protein product like this?
7 responses

• Anniston, Alabama
24 May
I do not drink them because they make me gain weight.

• United States
24 May
I never even knew this was on the market until now.

• Agra, India
24 May
No..I don't drink protein powder but I hope you like it and it works good for you

• Philippines
24 May
Sorry I never ever tried any protein fiber. We have enough foods that contain protein and rich in fiber too.


• India
24 May
This is a good overview of the product. Having sufficient protein is something that we all need in our daily lives.

• Midland, Michigan
31 May
I can't get myself to try any hemp products and possibly never will. I find recipes that call for specific protein powder but I may just use what I have in hand and hope for the best.