My cat is afraid of lightning and thunder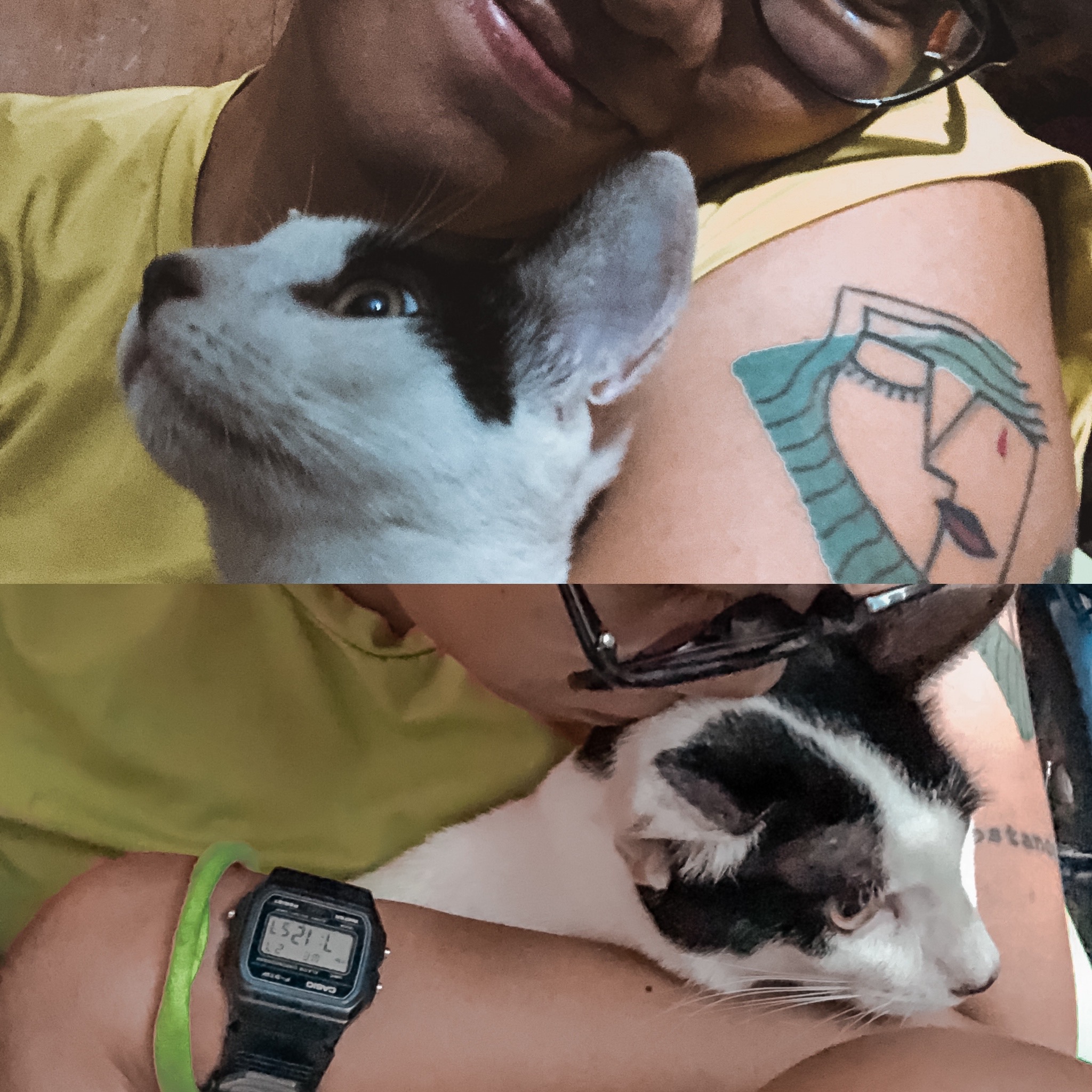 Philippines
May 28, 2020 6:12am CST
It was raining really hard last night with strong wind and thunder & lightning. It was time for my cat to feed. I was looking everywhere and couldn't find him. I was a bit worried because the rain gets stronger. I asked help from mom because he's nowhere to be found....after couple of minutes or so, I found him underneath the pile of pillows in my mom's bed. He's heart pounding and looks scared. I don't know what to do because this is the first time I saw cat looking so afraid. So what I did was grabbed and hugged him.
10 responses

• Indonesia
28 May
Mostly animal feel scared or botherrd eith loud sound

• Philippines
28 May
With my recent experience, I agree with you.

• Indonesia
28 May

• Philippines
28 May
@nawala123
it seems that tou have many pets/animals in your home

you know these things... thank you for sharing.


•
28 May
The only time a storm has bothered Scar was a few months ago when lightning hit really close to the house and the thunder was so loud and sudden that I jerked in my chair and he jumped out of the window he had been sitting in with a crazed look in his eyes

• Philippines
28 May
Does Scar's behavior change after that? My cat's acting weird the following morning.

•
28 May

• Sri Lanka
29 May
I know most of the pets scared to thunder ..but i not have heard like in your case ..


• Philippines
28 May
Oh poor dog... Thanks for welcoming me



• Philippines
28 May
Which leaves us a bit worried, right? What do you usually do when they're panicking?

• Philippines
28 May
My dogs are the same.. my little dog usually stay under my bed but the big one keeps on panthing.. what i do is close all my windows and put on loud music.. it sounds like we have a party inside my room haha

• Philippines
28 May
I've also experienced that with my dogs...especially New Year celebration.

• Israel
7 Jun
@unsulliedcatt
I am so glad you understood how hard it is for your cat when thunder and lightning happen. My cat I had before Sophie was outside one day and it was blue skies and then all of a sudden the lightning started so I ran out to get her. I put her inside me and talked to her the whole way inside. It was so hard for her.

• Philippines
31 May
I would freak out as well. My dogs were no stranger hiding from thunder.

• India
29 May
Dogs and cats don't like sound of thunder so they prefer to hide under the bed or chair or behind cupboard.