Have you heard the song "xue hua piao piao bei feng xiao xiao"?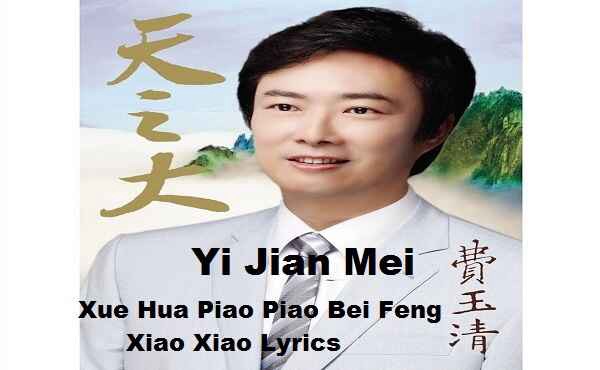 Guangzhou, China
June 29, 2020 8:28am CST
Actually this is quite an old Chinese song, but at present it seems to get popular because of a video from a guy called "Egghead". And there are more videos about this song from Youtube, just like Gangnam Style in the past. The lyrics is quite beautiful. https://www.youtube.com/watch?v=c809p4oNLqo
7 responses

• East Tawas, Michigan
29 Jun
Yikes! Nope, I've never heard of Egghead or his singing talents.

• Guangzhou, China
30 Jun
@kobesbuddy
That's quite strange. I checked this link and it is the song video

Song: ??? yì jian méi A Spray of Plum Blossoms Artist: ??? Fei Yu Qing Year Released: 1983



• Germany
29 Jun
Sorry I don`t know that song


• Roseburg, Oregon
8 Jul
That man has a beautiful voise.

• United States
5 Jul
I wasn't familiar with this thank you


• India
29 Jun
I know about Gangnam style but not about this