A hot one !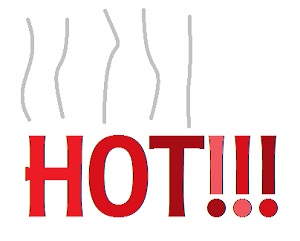 Petaluma, California
June 30, 2020 12:45pm CST
I took Angel for our morning walk, and it was hot! At the time, it was barely ten o clock. When I got home, I peeked at the thermometer on the back deck, and it said it was over eighty. Not sure how hot it will get, but it's a good day to stay inside. Right now I have some dishes to go and wash, so I'll do that. Hope your day/evening/etc. is going well, and that you get everything accomplished that you want to in your part of myLot land !
9 responses

• India
30 Jun
Its also very hot here too as can't spend much time outside otherwise become ill. Its cloudy weather sometimes but not relief from heat.

• India
1 Jul
@TheHorse
Its monsoon here but no rain as very cloudy sometimes but no rain which make much warm.



• Petaluma, California
30 Jun
Oh, boy. I'm definitely staying inside.


• Petaluma, California
30 Jun
When it stops there, could you ask it to come to Northern California ?

• Medan, Indonesia
2 Jul
It also feels hot here in the dry season. It's just that we only have two seasons. Dry and rainy season

• Santa Fe, New Mexico
1 Jul
Our high is only expected to be 83 today, so not bad at all. If it gets above that I usually close up and turn my Zen coolers and the fan on. Or go upstairs where the a/c is. I hate hot I'm responding to your post on July1 , so happy July and I hope it isn't too hot at your place today. Give Angel a hug for me.