A Couple New Books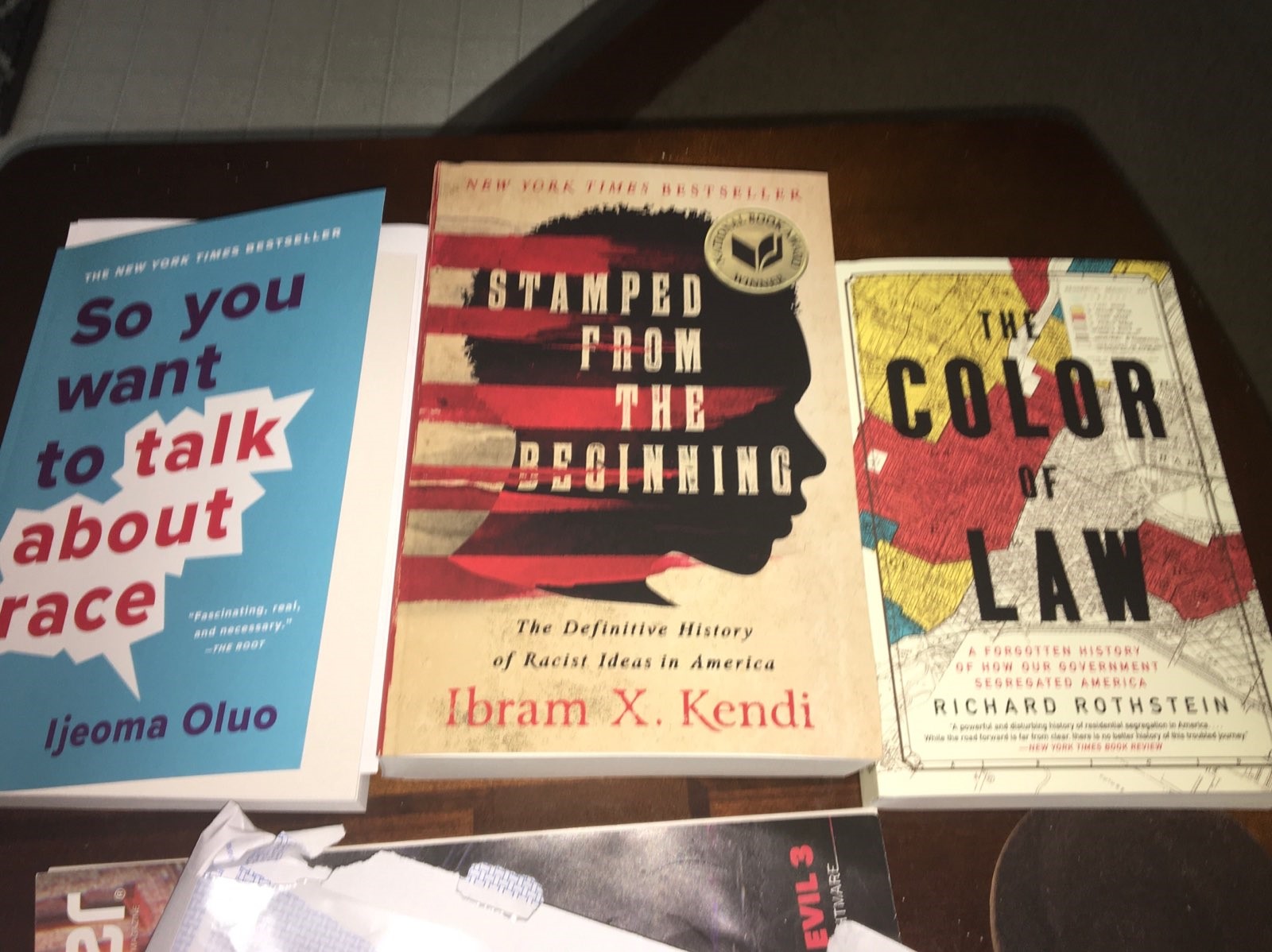 United States
June 30, 2020 7:19pm CST
How's it going? Somehow it morphed into my Friday (which lands on a Tuesday for me) and I have a two day weekend ahead with about 6 hours of overtime on Friday (boo). My goals for the weekend are simple. First - create a barbeque veggie pizza (nom!) for dinner, do a little bit of reading, some exercise, and hopefully get some sun also this week, if it cooperates. It has been raining and storming all the time lately it seems - and super muggy too. I bought a few new books - pictured - to try to help me better myself and better understand black oppression..and my own subconscious biases and my own priviledge. I just finished this book - So You Want to Talk About Race - and that was a good book that gave you a lot to think about, including the author's own experiences. I enjoyed learning about what are called microaggressions and how it's so woven into our culture in America....and needs to end. Now I am going to move on to the next books on my list. Have you read any of these, or anything you can suggest to me? Hope all is well and everyone is staying safe!
4 responses

• United States
1 Jul
One book I read that shocked me when I was a kid was Black Like Me. It is by Richard Wright. It is an oldie but reading that will give you an idea of how far we have come in some ways, and how far we may have yet to go.

• United States
4 Jul
The muggy weather is the worst when the rain is gone.