It wasn't bad...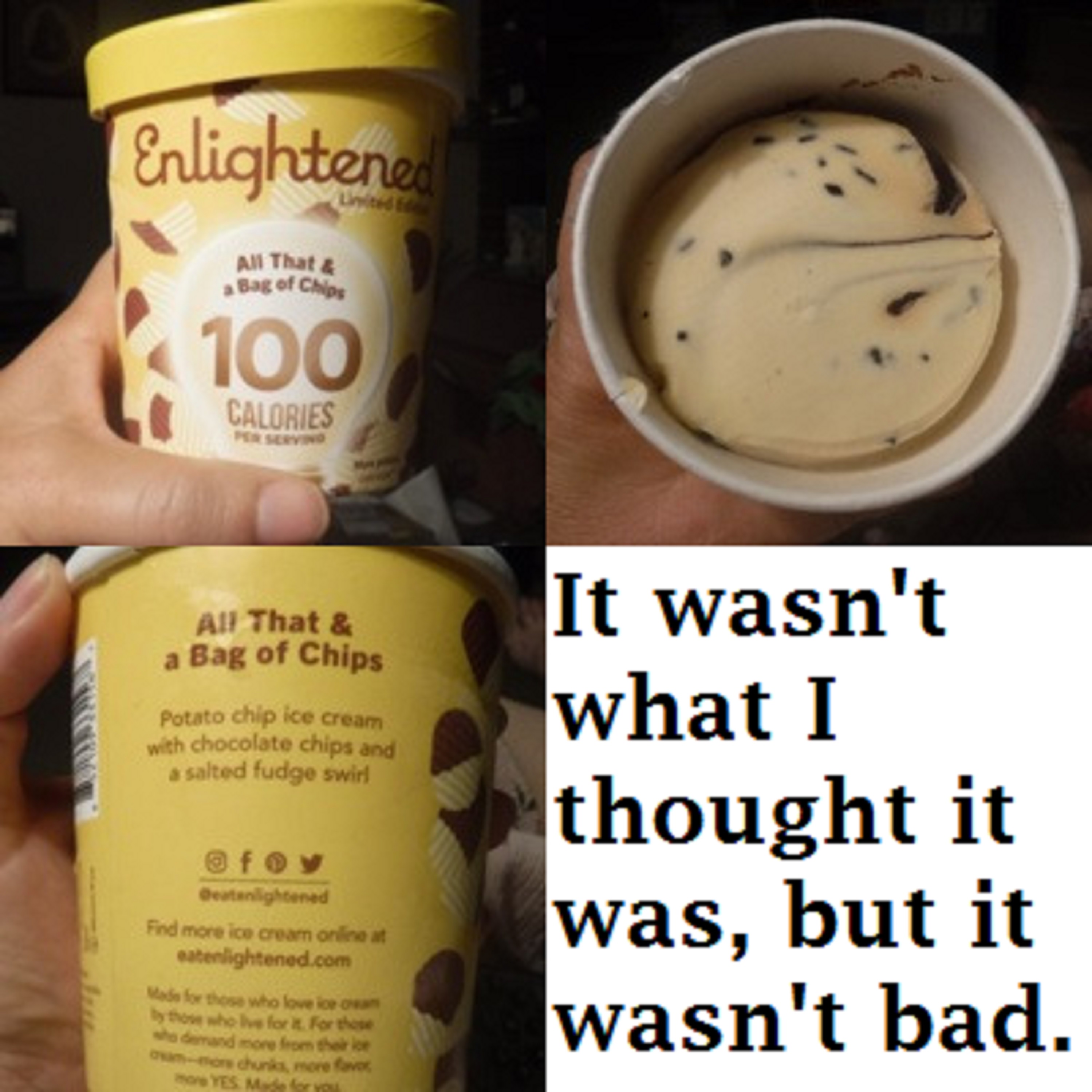 Petaluma, California
June 30, 2020 11:56pm CST
The last time I went shopping, I was craving ice cream. I picked this up at the store, assuming it was lemon-flavored something; even though I saw the name of it. When I got it out tonight, I was surprised to find out--it wasn't lemon, it was
potato chip
ice cream.

Okay, well, I bought it, so I figured I had to eat it. It actually wasn't bad. There was a tiny bit of a salt flavor, but I didn't see any potato chip chunks, just chocolate chunks. Next time I shop and get ice cream, I'll have to look closer, but it wasn't too bad of a mistake--at least it was edible.
3 responses

• Chennai, India
1 Jul
Potatoe chip ice cream, first time I hear lol. How is it taste lol. I hope it is not having good taste. Be careful when you buy new flavors lol.

• Petaluma, California
1 Jul
It wasn't bad, just a little "different". Like vanilla with a bit of salt.

• Chennai, India
1 Jul
@xstitcher
oh OK. Means it taste also good not delicious may I right??

• Agra, India
1 Jul
Omg...a potato chip icecream. I wonder how that might taste

• Petaluma, California
1 Jul
It was like vanilla with a tiny bit of salt.

• Agra, India
1 Jul
@xstitcher
omg...a salty icecream. I don't think I would like it at any time