Let the Corona Games begin!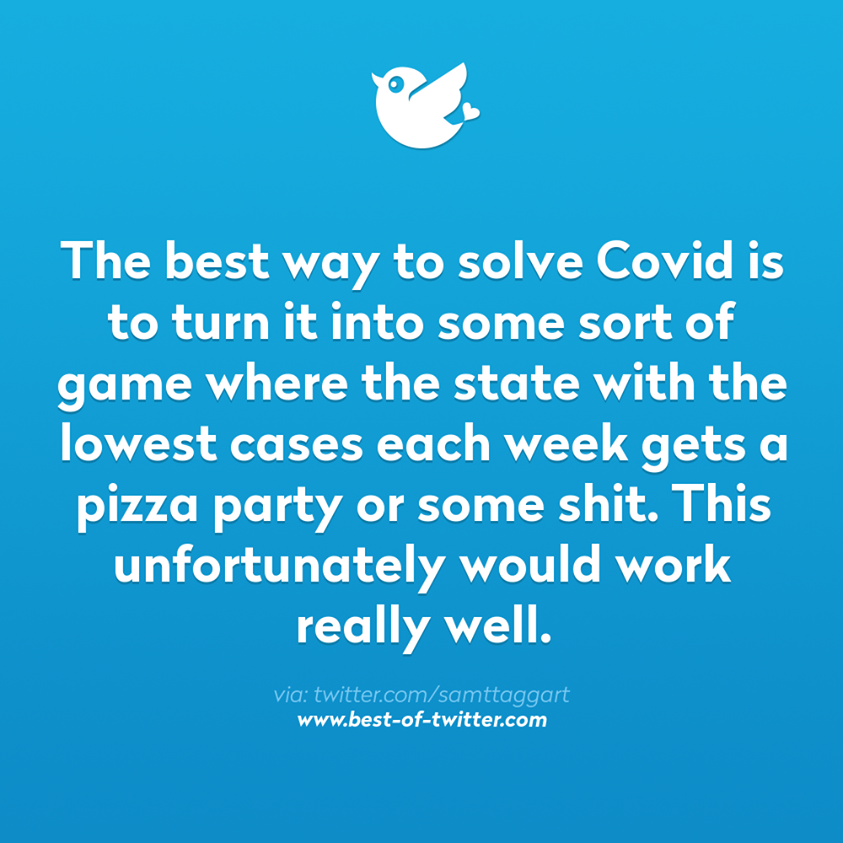 Germany
July 1, 2020 5:26am CST
Mhh, turning the current situation and its rules into a game - might this work or is humor like this too black? I wonder what it does say about our societies (plural since we all come from many different countries with different societies) that some cope better with this pandemic than others. Should we start the Olympic Pandemic Games? It's really hard to not mock the USA now but hey, maybe they would win?
6 responses


• Israel
1 Jul
@stine1online
I am sorry but I do not see humor in this crisis. I take it very seriously.

• Germany
1 Jul
I do understand. It really is devastating for many people :-(

• Israel
1 Jul
@stine1online
Yes it is. I wish more would understand how devastating it is for some.


• Germany
1 Jul
Ouch..... Germany pretty much has it under control with a few outbreaks here and there due to stupidity. Meat factories aka slaughterhouses seem to be the dumbest.

• Germany
3 Jul
I totally can understand the Hunger Games by now... people are acting crazy during these times :-(

• United States
3 Jul
@stine1online
We have young adults acting crazy here. Trying to keep them from socializing is very difficult and they have paid the price for doing so.