Last Week's Online Work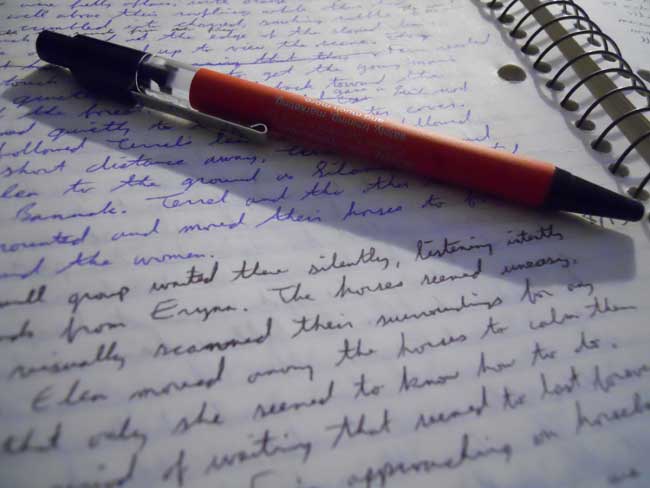 July 5, 2020 9:10am CST
Here's my regular update of online work done over the past week. I wrote seven articles for later use. I wrote and published a role playing game supplement, published four more, wrote another three and did some work on another twenty-one. I wrote and published three pages and five posts of the RPG site and wrote another post. I published seven articles on the science fiction site and wrote another seven. I published five articles on the general site, wrote another five and did some work on two more. I did some work on an article for the electronics site. I published a post and republished another on the food blog. Approximately 29,400 words were written last week. I also made the usual posts and interactions on myLot, published a YouTube video, created a Zazzle product, did some sketching, some graphical work in Photoshop and on laying out RPG supplements in InDesign. Image: Morguefile
6 responses

• Indonesia
5 Jul
Wow. Writing, I cant imagine myself write that much in a week. So what about writing on RPG games? is it for the story or something?


• Indonesia
6 Jul
@egdcltd
Hmm so its true that everyone have to start somewhere, It must be needed such dedication and consistency for you to become who you are today


•
6 Jul
@Suhendra7
Writing something practically every day helps.

• New Delhi, India
5 Jul
Wow, you are a youtuber. That's great . It's actually a lucky thing to have a multi dimensional career You write and you make videos

• New Delhi, India
6 Jul
@egdcltd
I agree. Times are changing. By having different streams of income, we are assured that we will continue earning no matter what.

•
6 Jul
@Swayamsiddha
Well, almost - I was lucky recently because I wasn't expecting a pandemic to affect almost everything.

• United States
5 Jul
An excellent, excellent week!

• Philippines
5 Jul
Busy but very satisfying results you have in there! Good job!

• India
5 Jul
Nice achievements in the past week dear. Have a great week ahead