If you like Indie games then you'll like itch.io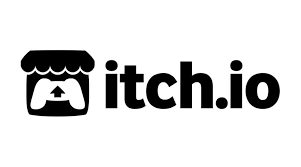 July 8, 2020 1:46pm CST
Itch.io is an open platform for indie games. Currently they have more than 260,000 games for us to chose. The great thing is the majority of them are FREE! What makes itch different is that we can also donate any amount to the developer we like. On itch I found several unique and relaxing games. Do pay them a visit if you like free games!

3 responses

• Mauritius
14 Jul
Once my hubby gifted me an iTunes gift card I purchased Minecraft and ever since that's the only game I play.

• Mauritius
14 Jul
@JohnKu
Yes don't regret it. Now we play together and I love his account so much and we exchange Minecraft account. Now I'm SuazGaming and he is StrongOgre.

I love this account so much even create a channel on YouTube and he was so surprised.




•
8 Jul
Whoa, surprised to see a game creator here.

Hope your TTRPG went well bud.


•
14 Jul
@egdcltd
Try joining their Discord server if you have any problem.



•
9 Jul
There are many of them from multiple genres. The one that quite famous is Celeste. It's available both on Steam and itch.io. (sorry, don't want to provide link here since that'll make me look like a salesman promoting stuff, while in reality I just want people to have fun playing games).