Religions in Indonesia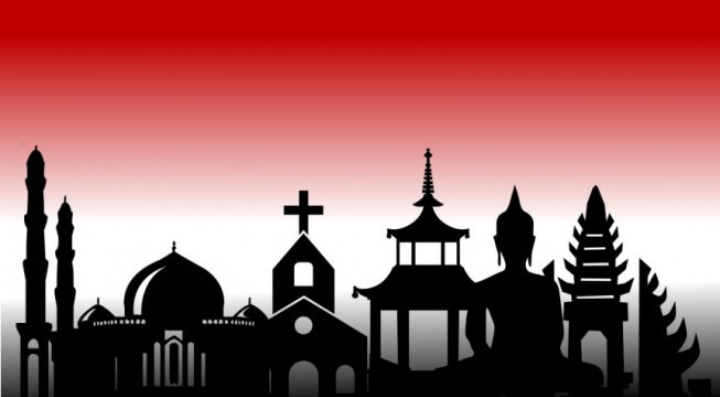 Indonesia
July 10, 2020 7:38am CST
There are many religions in Indonesia. But there 6 religions which dominant in here, those are 1. Islam 2. Catholics 3. Christians 4. Hindu 5. Budha 6. Confucianism 80% of Indonesian is islam. But you can see churchs in any city in here. Special for Bali, it is the Hindu island predominantly for centuries, since before the arrival of European in.
9 responses


• United States
10 Jul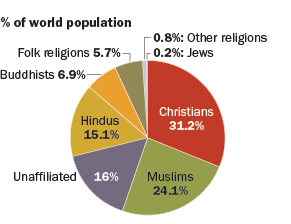 @nawala123
Nope, Christianity is a larger percentage than Islam

• Bangladesh
10 Jul
@nawala123
not yet biggest in the world but it will be soon when people will realise the value of islam. If Allah SubhanAllah ta'ala allow someone for islam only he/she can understand islam we people just can invite but we can't make them understand the value of it until Allah accept him/her.



• Indonesia
10 Jul
My christian and catholic friend go to different churches

• Indonesia
10 Jul
@MALUSE
Catholic and Christian were considered differently not by Indonesian govt,but by the Dutch/Netherland Indies. The current govt just inherit its clasification from the Dutch

• Germany
10 Jul
@nawala123
If the Dutch made this distinction, then they didn't understand a thing about religion. I can't imagine this.


• Semarang, Indonesia
11 Jul
Yes.. we are living peacefully. Even in a public university, the building give 6 place to 6 religion to do workship and praying to their own belief. Proud of Indonesia

• Indonesia
11 Jul
Ok , that is Indonesia. Good morning

• Semarang, Indonesia
11 Jul


• India
10 Jul
Actually, Catholic will come under Christian religion Under Christian religion, if you check you will find many denomination under this religion but all comes under Christianity

• United States
10 Jul
All Catholics are Christians but not all Christians are Catholics, they share some beliefs but not all. The Pope is the head of the Catholic Church but doesn't have anything to do with any other form of Christianity so they can be considered separate.

• Indonesia
10 Jul
I know there are 3 main branches, along with the eastern church/orthodox. But in here catholic and christian are supposed different, since the Dutch era

• Indonesia
10 Jul
@myklj999
thank you for your further detailed elaboration


• Agra, India
10 Jul
Here is India also we have people from all the religions. Who are the last ones you listed?

• Agra, India
10 Jul


• Ireland
10 Jul
@nawala123
As
@maluse
correctly points out, Roman Catholicism is a denomination of the Christian Church. It's quite offensive to Catholics to be considered separate from Christianity. A Christian denomination is one where the people believe that Jesus Christ is the Son of God, and that's what Catholics believe along with Baptists, Pentecostals, Presbyterians, Methodists, Anglicans and all the rest. Christian denominations take different views on many issues but they are all Christian - followers of Jesus Christ.

• Indonesia
10 Jul
I just tell what are in Indonesia administratively since the Dutch era

• India
10 Jul
That's nice to know about Indonesia

•
10 Jul
Here's hoping that all religions co-exist peacefully.