When you can't go to the theatre....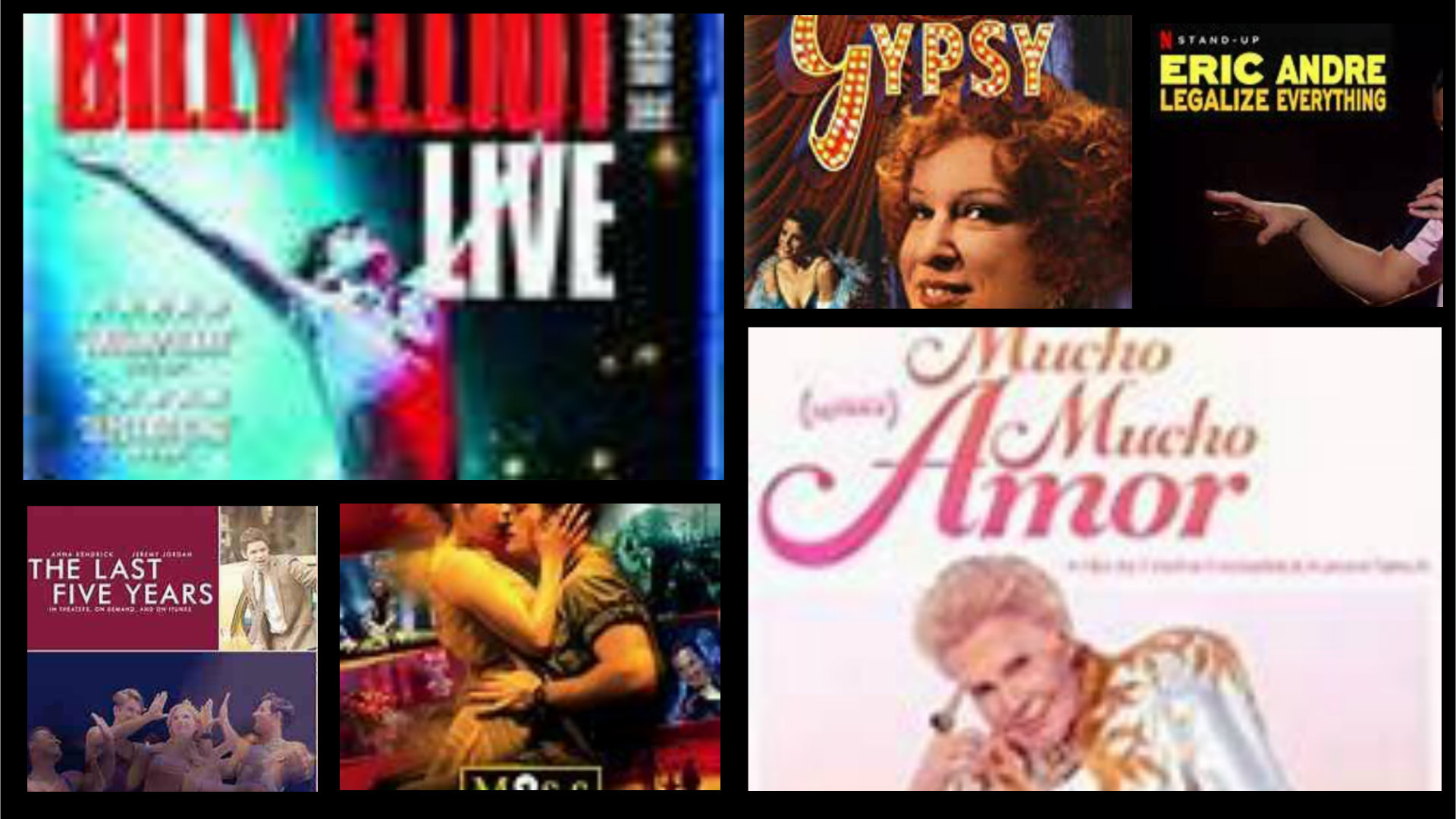 Ft. Lauderdale, Florida
July 10, 2020 4:49pm CST
BroadwayHD is the answer! 1) "Miss Saigon"--2 hours and 21 minutes--film--was supposed to be our next touring company in Miami and then the virus hit--the first time I saw it when it came to Fort Lauderdale (thanks Chuck) and fell in love with it--okay, I am a crier but I can't recall crying so much watching any other show. This was filmed while being performed on stage in London celebrating its 25th anniversary. EXCELLENT! 2) "Billy Elliot"--2 hours and 50 minutes--film--this was also filmed in a theatre at a live performance. When it comes to dancing in shows I still remember how thrilled I was seeing "West Side Story" at the Winter Garden when it opened on Broadway and to me it was amazing. It wasn't until "The Newsies" came along did I feel I hadn't breathed during all the dance numbers. The most singular dance turn I have ever seen on stage was Donna McKechnie as Cassie's 8-minute solo "The Music and the Mirror" in "A Chorus Line". Almost equal to that is Jamie Bell's solo "Electricity" describing how it feels to dance in the second act of "Billy Elliot"--check it out on youtube. EXCELLENT! 3) "The Last 5 Years"--1 hour and 34 minutes--film--strong leads---good score--tired story--we meet the couple after they have broken up and it goes back in time. 4) "Gypsy"--2 hours and 33 minutes--Bette Midler delivers in this made for TV version in 1933--this is the 5th person I have seen in the lead and all excelled and Midler doesn't disappoint. "Gypsy" is always referred to as one of the best Broadway musicals. 5) "Mucho, Mucho, Amor"--documentary--1 hour and 36 minutes--Netflix--a very famous pioneer of television who was a flamboyant Puerto Rico-born astrologer who made Liberace look 'butch'!! I had never heard of him and there were a lot of interesting aspects to the man but he should have stopped while he was ahead. Worth seeing for many reasons including seeing Lin Miranda-Manual awe when meeting him. 6) "Eric Andre: Legalize Everything"--one-man standup ('comedy'?) show--51 minutes--Netflix--Loud? Yes! "F" word and much cursing? Definitely! Dirty? Check! Screams? Check! Shows bare chest multiple times? Yes! Why? Don't know. Have audience member's parents come up on stage and start having sex--why? Who knows! Gets completely nude at the end and, again, I don't know why. Complete waste of time!
8 responses

• Zagreb, Croatia (Hrvatska)
11 Jul
i don't like one-man stand-up anymore. wow, billy elliot on stage, wow


• Ft. Lauderdale, Florida
11 Jul
If for no other reason to see Jamie Bell aka Billy is a joy to watch!

• Zagreb, Croatia (Hrvatska)
13 Jul
@GreatMartin
i agree. it was a very fresh movie back then



• Ft. Lauderdale, Florida
13 Jul

"Electricity" in Billy Elliot The Musical Live.



• Ft. Lauderdale, Florida
11 Jul
I'm not ready to invest in Apple TV!


• Nashville, Tennessee
11 Jul
@GreatMartin
We have it free for one year. Then it stops here. Just paying for a box to get free movies.

• Ft. Lauderdale, Florida
11 Jul
@CarolDM
A box? Does that mean you still have cable??


• Gainesville, Florida
11 Jul
Wow, you've kept yourself very busy these days!

• Ft. Lauderdale, Florida
12 Jul
I have watched more TV in the past 4 months than I have the past 4 years!!


• Gainesville, Florida
13 Jul
@GreatMartin
It was the exact opposite for me. I literally haven't turned on my TV in 4 months!

• Ft. Lauderdale, Florida
14 Jul
@moffittjc
That's because you have been out saving people--running instead of flying Superman!!




• Ft. Lauderdale, Florida
12 Jul
Finished Rectify last night--good but too long--they could have cut the affair between the sister and lawyer--actually they could have cut out the sister--not lost anything and would have move a bit faster or spent more time on that Chris character. Thanks for recommending it.

• United States
12 Jul
@GreatMartin
I agree. I was bored silly with the sister, but the lawyer was Jewish.


Glad you enjoyed what you could of it.


• Ft. Lauderdale, Florida
11 Jul
#3 wasn't that good but if you have something to do at the same time it is nice background music!


• United States
17 Jul
@GreatMartin
Nice background music is great when you are doing something else, like mylotting


• United States
10 Jul
Good evening Martin.Thank you.Most I have seen but not all. Mike and I saw Saigon in London.I was thrilled and lost in the play.

• Ft. Lauderdale, Florida
11 Jul
The gal who played her in London did this 25th anniversary show!!


• Daytona Beach, Florida
11 Jul
Glad you are able to watch some Broadway shows this way. Can you imagine how strange it must be in NY with no Broadway lights till next year?

• Ft. Lauderdale, Florida
11 Jul
They just announced the touring 2020-2021 show schedule with an asterisk!!!


• Ft. Lauderdale, Florida
11 Jul
There were only 2 that I know of and the one I saw this week was excellent!