Morning Didn't Start Well, Having Pain in Left Rib Cage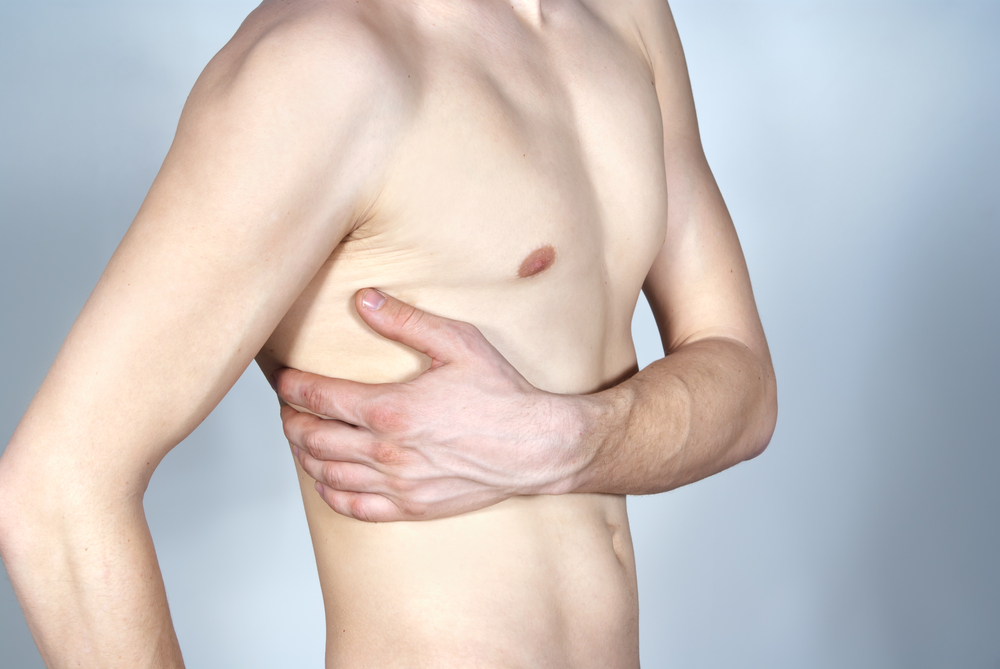 India
July 19, 2020 12:10am CST
Hello everyone, I hope you all doing well. But sadly I am not. Just woke up with huge pain in my left rib cage. Maybe it's because of yesterday's exercise. I stopped exercising when the lockdown started. Most people started building themselves and I quit exercising because of my irregular timing. My daily routine changed. I don't feel like sleeping, I think it's because of not much hard work. So I am totally messed up but from the past two days, I started exercising again. Not heavy stuff, you can say Yoga. I am just stretching myself, skipping and that's it. I felt like gaining wet, so I thought let's get fit. It was all okay the whole day, but today I woke up and I had this terrible pain on the left side rib cage. Heavy breathing causing pain, can't really move my left hand as its terribly painful. It was even painful when I was lying on the bed. I couldn't move a muscle properly. I don't know what to do, hope it goes away automatically. I don't want to go to hospital or to consult a doctor as here corona spreading in our place really fast. I am still having the pain right now, I am just sitting straight and writing this post. Any uncareful turn can cause a lot of pain. This is really weird. I can not sneeze or cough, it felt like someone just stabbed me. Oh lord help me. Do you people have any experience? I hope not.
8 responses

• Indonesia
19 Jul 20
I'm sorry to hear that. I don't have any experience like that. Maybe you can check to the doctor. Get well soon!

• India
19 Jul 20
Oh I would love to check the doctor but there is no way. The whole place is locked down. I just called one of the general physicians and he told me maybe it's a gastric problem because I sleep late at night. So right now I am walking in my room. Let's see if I can make the pain disappear.

• Indonesia
19 Jul 20
@sparial02
That's so sad. I hope it can get better

•
19 Jul 20
It'll disappear soon. Once again you will habituated to exercise. But never stop exercise at all. Do light exercise. It'll get better soon. Stay safe, stay healthy

• India
19 Jul 20
Yes. Hope it goes away. Its evening right now n i still have it.

• India
19 Jul 20
@RoshniMahasweta
hey thanks for that. Guess I have to try that. I applied a pain reliever spray but it didnt work as I still have the pain.

•
19 Jul 20
@sparial02
you can apply hot oil message infused with turmeric, neem, jinger, curry leaves, methi. It's not a beauty oil. It's a ayurvedic oil for joint pain, arthritis or any kind of body pain. I made it for myself. It works magically.



• India
19 Jul 20
Thank you and I hope it goes away. I need to find some quick relief.

• Indonesia
19 Jul 20

• Chennai, India
19 Jul 20
Oh, sorry to hear. Fir any new start, start with slow my friend. If you change immediately your diet and work outs you get lot of issues. Hope now you get good relief from your pain. Take care of you.

• India
19 Jul 20
Hey thank you I hope it goes away. I think I need to go a little slow on the exercise.

• Semarang, Indonesia
19 Jul 20
Hopefully soon heal and health. Maybe your sleeping position is wrong at night? Usually it causes aches and pains.

• India
19 Jul 20
Possible, mostly i stay awake all night and go to sleep at 4 am. I dont what caused it but its painful. Its evening right now and i still have the pain. Can not turn left or right

• India
19 Jul 20
Workout also needs proper sleep.

• India
19 Jul 20
Well its not that type of heavy workout though. But also you are right, workout or not, a proper sleep is necessary which i didn't have for past 10 15 years

• India
19 Jul 20


• India
19 Jul 20
oh thats terrible. This pain oh, it is so painful. Some days is a lot. If the pain stays like this, I don't know how am I going to sleep.

• Indonesia
19 Jul 20
Someone who has not exercised for a long time, when he starts exercising again his body will usually feel pain for some time, this is due to the muscles of the body's muscles that have been stiff. And the pain will usually disappear some time later.