I ate lunch with Snow White.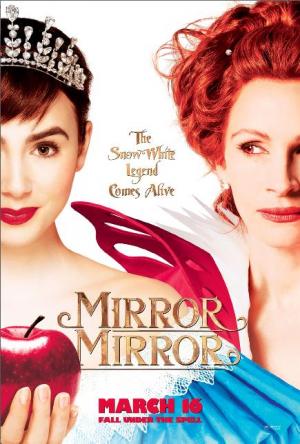 Chile
August 1, 2020 1:44pm CST
Julia Roberts is the evil stepmother in this new version of Snow White. I truly loved it. The dresses and the background were beautiful and the secondary characters were wonderful too. I have always liked fairytales. I truly believe that they are not so much for chidren but that they are metaphores for grownups. I ate the rest of the chickpeas nad now I´m mylotting while Luna barks.
8 responses


• Chile
1 Aug
I have used several fairy tales to write short stories for adults. It all depends how it is looked. Grimm´s fairy tales had notheng to do with Walt Disney´s movies. And the book A thousand and one nights is not a children´s book

• Germany
1 Aug
@marguicha
I've never watched a Disney film because I know the fairy tales well. The Disney versions are too kitschy.

• Chile
1 Aug
@MALUSE
The older ones are good for very young children. But still, I liked better Bambi than Disney´s Snow white or Cinderella.

• Onaway, Michigan
1 Aug
Looks like a good movie. I enjoy fairy tales as well. Glad you enjoyed it

• Onaway, Michigan
1 Aug

• Green Bay, Wisconsin
1 Aug
That's good to know. Thanks for the review. I've seen it listed on Netflix lately.

• Chile
1 Aug
I love Julia Roberts, even as the stepmother. She is a very good actress.


• Indonesia
2 Aug
@marguicha
the girl in the left side looks like Demi Lovato


• India
1 Aug
Hope you had a wonderful time

• United States
2 Aug
I've never seen this movie. I'm glad you enjoyed it.