Roasted potato peelings for an appetizer.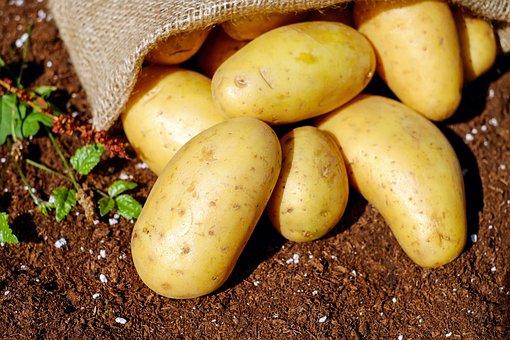 Chile
August 1, 2020 5:35pm CST
Thank to the lockdown, I have learned a lot of things out of boredom

. A couple of weeks ago, my eldest daughter Tania sent me a link with a recipe for roasted potato peelings. Another bored lady, I thought. But the next time I made mashed potatoes (I like to boil them peeled), I washed them very well first, dried them and pourred a bit of olive oil on them before taking them to the oven (40 minutes). They turned out delicious! So when and if this virus is over and I have friends around, one of the appetizers will be potato peelings. I imagine that you can add a bit of crushed garlic too, but I haven´t done it yet. After the COVID I´ll be an expert in using leftovers. I´m not throwing away anything.

8 responses

• Indonesia
2 Aug
@marguicha
oh okay. especially with with mozzarella


• Agra, India
2 Aug
That is something interesting about potatoes which I did not know by now

• Onaway, Michigan
1 Aug
It does sound kind of weird but glad to hear they were good

• Onaway, Michigan
1 Aug

• Cambridge, England
2 Aug
Since nearly all the goodness in a potato is within about an eighth of an inch of the skin, it makes a lot of sense either to not peel them or to use the peelings for something. I have made a very good, nutty soup from potato peelings (I roasted them first in the oven) but I never thought of making a snack from them. I should think that plenty of salt and garlic powder (or chili or curry powder) would work very well.



• United States
2 Aug
You and Coral are two peas in a pod for using leftovers. I love potatoes in any way, shape or form...as long as there isn't any onions or garlic! Have a great day.