My Puppy Lying on my Bed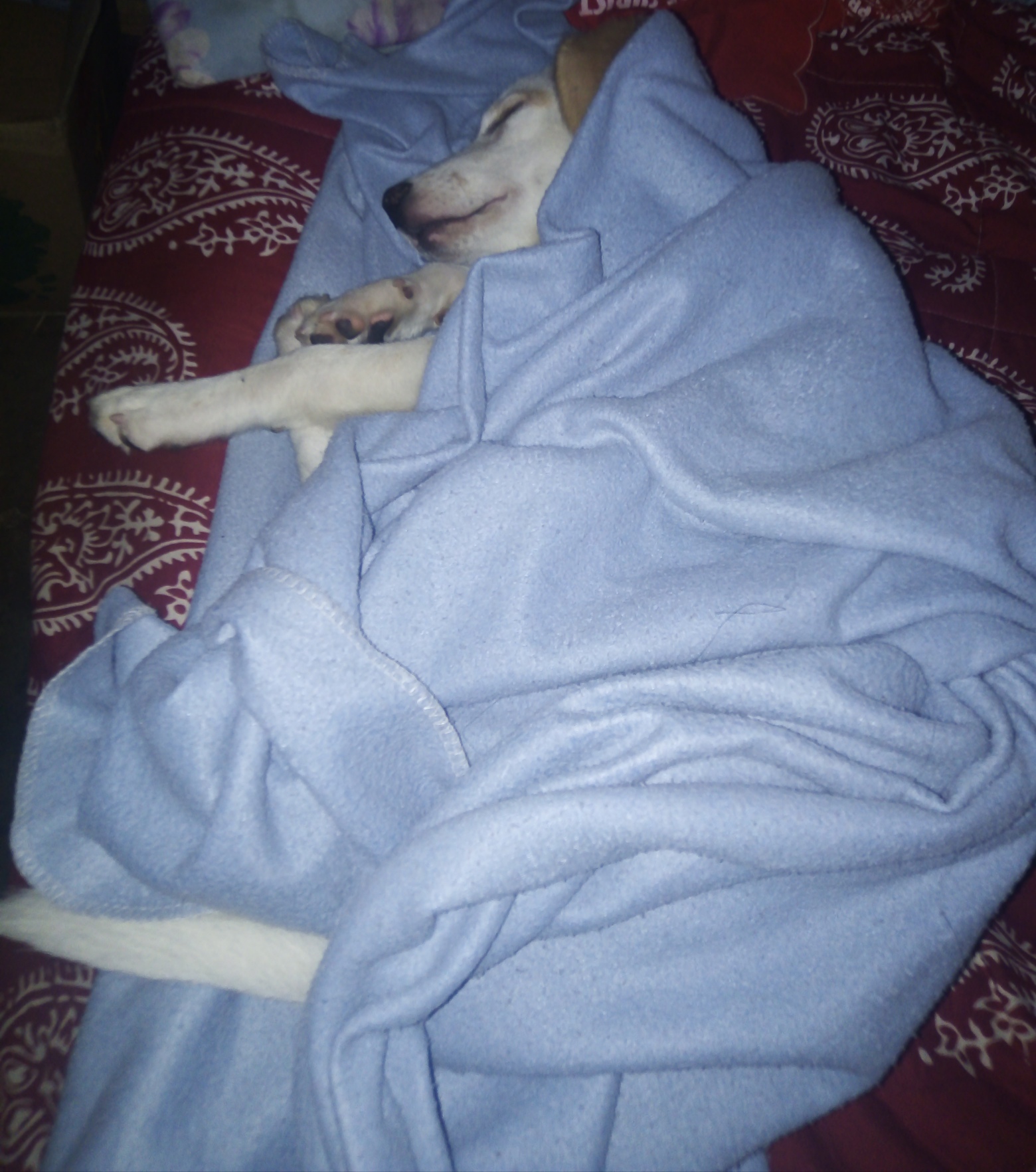 Las Pinas City, Philippines
August 19, 2020 4:26pm CST
I just woke up a few minutes ago and I felt a warm fur beside me. I thought its just my blanket but my baby Bear lying beside me! So I decided to cover her up because it is in a cold weather here. I'm just glad to have a very lovely puppy like her and I really love her.
10 responses


• Lake Charles, Louisiana
20 Aug 20
Nice image of your dog resting with a blanket on her.


• Lake Charles, Louisiana
20 Aug 20



• Bury, England
26 Aug 20

• India
23 Aug 20
That's a very cute dog you have dear

•
21 Aug 20
Thats a warm touch for animal lovers..but me i cant really let animals be inside the house,im just not use to it..but thats good for you,your pet and your bonding

• United States
19 Aug 20

•
28 Aug 20
That's a cute image of your fur friend over there! They say that the more you gave your puppy's the needed attention the more they feel at ease and not skittish to humans.Thanks for sharing.

• India
20 Aug 20
Dogs love to cuddle with their owners in bed.

• Indonesia
20 Aug 20
Looks like your dog sleeps very well. Comfortable.