A dog in Kerala becomes symbol of loyality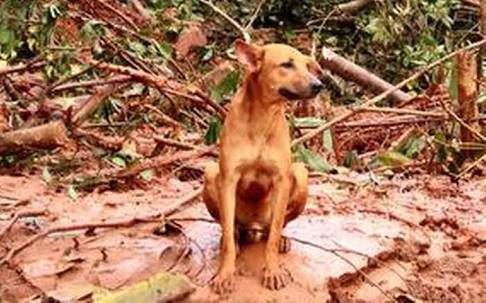 India
August 21, 2020 1:14am CST
During the recent heavy rain in the state of Kerala in India human settlements in hilly area near Nilambur town were washed away due to land slide and many residents lost their lives. As the rescue efforts were going on for several days to locate the dead bodies and survivors the officials were surprised to find a dog volunteering in the rescue efforts and was looking very sad. The official soon realised that the dog was searching for its owners who were feared dead. The dog remained at the spot where he saw his owners the last time. He didn't eat even a grain of food which was served to him for several days. The dogs story became viral and is soon to be adopted although he will miss his beloved owners.
10 responses


• India
21 Aug 20
I totally agree with you. Dogs are very loyal towards their masters.

•
21 Aug 20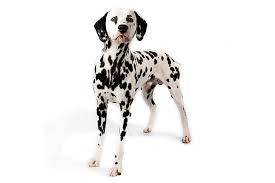 Talking about dogs, it reminds me of the first breed of dog I came to know in one of the comics, the Dalmantians. I really like it and keep reading it. Perhaps someone has read it too?

Pic. by: https://s3.amazonaws.com/cdn-origin-etr.akc.org/wp-content/uploads/2017/11/12234026/Dalmatian-On-White-01.jpg

• India
21 Aug 20
The story I shared is a true story . I have watched the movie 101 Dalmatian during my childhood day.

•
21 Aug 20
@jayanth_77
Yeaapp i know.. I also feel that having a pet makes our life happier. Because pets can be used as friends anywhere and anytime.


• India
21 Aug 20




• Louisville, Kentucky
24 Aug 20
@jayanth_77
Yes, I read that and was very sad. I'm glad he had been adopted.

• India
24 Aug 20

• Pamplona, Spain
21 Aug 20
Hoping that the dog will be happy with his new owners that is a very touching story indeed.

• Pamplona, Spain
21 Aug 20
@jayanth_77
Fingers crossed he find a home a loving home.



• India
21 Aug 20
Yes thats the reason why people like to keep dog as pets.

• India
21 Aug 20
Yes a very touching true story of dog loyalty.

• Karachi, Pakistan
21 Aug 20
Dog is already a loyal animal

• India
21 Aug 20
Yes dogs are loyal animals hence they are used as pets , helping dogs, military service and in rescue operation.

• Zagreb, Croatia (Hrvatska)
22 Aug 20
every pet is under a huge shock, especially like. i am glad he is adopted to new family.