Robert Pattinson - The Batman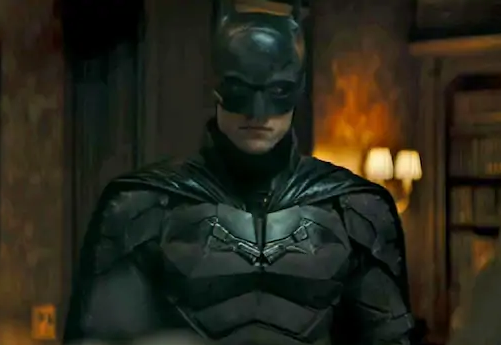 India
August 23, 2020 10:38am CST
Oh my god, the batman trailer released today and it just made my day. The trailer looks pretty intense. How many movies we saw on Batman? And this one still looks really good. Pattinson as Batman looks really good. Colin Pharell's as penguin is almost recognizable. Hope the movie is as good as the trailer. Waiting for this for a long time. Also they released the new Batman game trailer. It is absolutely fantastic. So excited right now. Here is the trailer in case you didn't see it yet -

Robert Pattinson is #TheBatman. https://www.instagram.com/thebatman/ https://www.facebook.com/thebatman https://twitter.com/thebatman http://thebatman.com Fr...
9 responses

• United States
23 Aug 20
I think it's kinda neat that Robert will be batman..

• India
23 Aug 20
Yes, he is looking perfect in the Batman costume. People said a lot of negative things when they heard that he is going to play batman. But now, it's looking he is perfect for the role. He is a good actor.

• India
24 Aug 20
@hillhjill
Exactly. He is going to give us a lot of good movies in future I am pretty sure about that. His last movie - Lighthouse, with Willem Dafoe, it was a great movie. He surely can act well. It'd be great to see him as Batman.

• United States
23 Aug 20
@sparial02
well yeah people will do that, since he's the vampire that sparkles lol..but it's time for him to move past that and this is the perfect way.


• Defuniak Springs, Florida
23 Aug 20
It looks stupid and poorly done.

• India
23 Aug 20
For me its looking fantastic. I really liked the trailer. But can't say anything about the movie, only time will tell. Hope they do justice with the story of the movie.

• India
24 Aug 20
@thislittlepennyearns
I understand that. It is impossible to convert everything we read in the books into movies. In movies, they read the comics, and then make the story in their own way. It is actually a challenging work, sometimes it turns out good, sometime it fails. I do read a lot, but my way of viewing things is different. I love to see the way people come out with their own ideas. Even if you make a Batman movie someday, I'll be interested to see it. I am both movie lover and comics lover, and it is looking pretty exciting for me.

• Defuniak Springs, Florida
24 Aug 20
@sparial02
It looks worse than the ninties ones. And I have a Batman tattoo, I read all the graphic novels and have seen all the movies etc. It's not doing it for me.


• United States
23 Aug 20
Personally I am just DONE with Batman movies. It feels like the make, or remake, it every year. I think Hollywood has completely run out of new(ish) ideas and just keep rehashing.

• India
24 Aug 20
Yes that is true indeed. But I think there is huge fan base for this comic characters. They just love to see their favorite superhero in the giant screen. So, yeah, they just keep making it again and again and again for the business. Because people going to give it a try. I am also one of them, who loves watching these films. And I am really excited to see how Batman turns out this time.


• India
23 Aug 20
Yes I have seen the Batman movies of MK, he was good.

• Santiago, Chile
23 Aug 20
I saw the trailer, despite I am not a huge fan, it did look interesting!

• India
23 Aug 20
Yes, so many actors played the role, there are so many Batman movies the world have seen already. But this trailer still got that thing you know, which going to create a lot of questions in your mind and you want the answers immediately. The trailer is really good.

• Santiago, Chile
23 Aug 20
@sparial02
yeah! Your are right! In my opinion if the trailer looks great, it will be a good movie!

• India
24 Aug 20
@jvicentevalera
But sometimes its turn out bad. This type of movies are really sensitive. As now these days, you can find a lot of comic book lovers, who read all the Batman stories and everything, even I did. If they don't do justice with the story, then its going to be really sad. I hope the movie is as good as trailer.


• India
23 Aug 20
Batman vs corona virus. Though corona arised from bats and so did batman.

• India
23 Aug 20

• Gaborone, Botswana
27 Oct 20
I bet his hordes of teenage fans can't wait as well LOL He does look good in the pictures I've seen.

•
1 Oct 20
Great yaar!!! I also watched the trailer. It's damn good...


•
24 Aug 20
Nice info.. Batman is my favorite too and i will open that link later.