Model undergo extreme transformation to become a different Race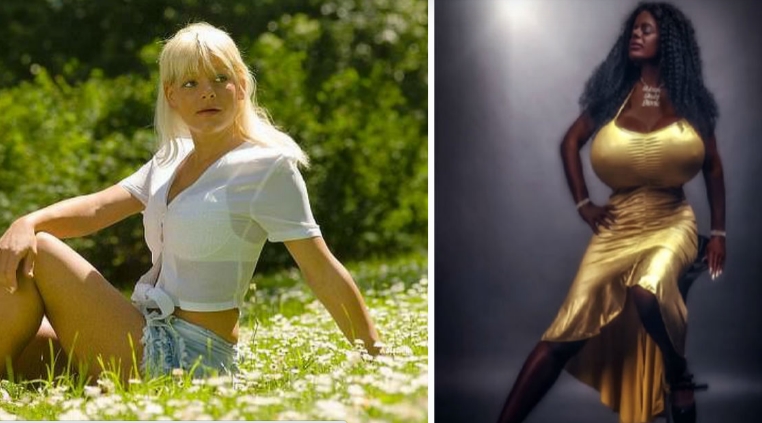 August 29, 2020 10:00am CST
Martina Big is a known controversial German Model who underwent extremes just to modify her image. In an interview in BarcroftTV she detailed that she started body modification early 2012 with Rhinoplasty aka "Nose-job" and Breast Augmentation to look more of a Barbie like model. Her transformation did not stopped there and it hit her fascination on tanning in 2017. She began using tanning injections which are illegal in Britain to achieve what she described as crispy brown tan. After getting darker result she then realized that she wanted to change her race. Seeing her Skin, Eyes, and Hair color changed made her realized that she needed to divulge herself into the African culture. She travelled to Africa the same year and have been in controversy for her "racial transition" from Caucasian to an African Black Women. What are your thoughts with extreme transformations? And her Racial Transition? Before and After Photo of Marlina Big courtesy of EliteReaders.com
4 responses

• India
31 Aug 20
I mean this is extreme of dreams than any individual can have


• India
31 Aug 20

•
31 Aug 20
@abhinalstrikr
Yeah, no one can hinder someone's happiness I just hope she sees this in the long haul most especially the health risks. Thanks for your reply!

•
31 Aug 20
you better check her interviews on YouTube there she detailed everything about her transformation lol and she even appeared on the reality show "Botched" cos she wanted to alter her body again. Thanks for your response.



•
31 Aug 20
Bizarre it is! Thanks for your response.

• Agra, India
29 Aug 20
Omg ..this is a stupid obsession if you are asking me

•
31 Aug 20
Yeah, she even added culture to this obsession. She's beautiful in her own skin why alter it right?

•
31 Aug 20
Some people just go to the extent just to find their satisfaction in life. I hope she realizes that beauty doesn't nescessarily mean you'd alter your physique.