My spicy type of Appetizer: Dynamite Lumpia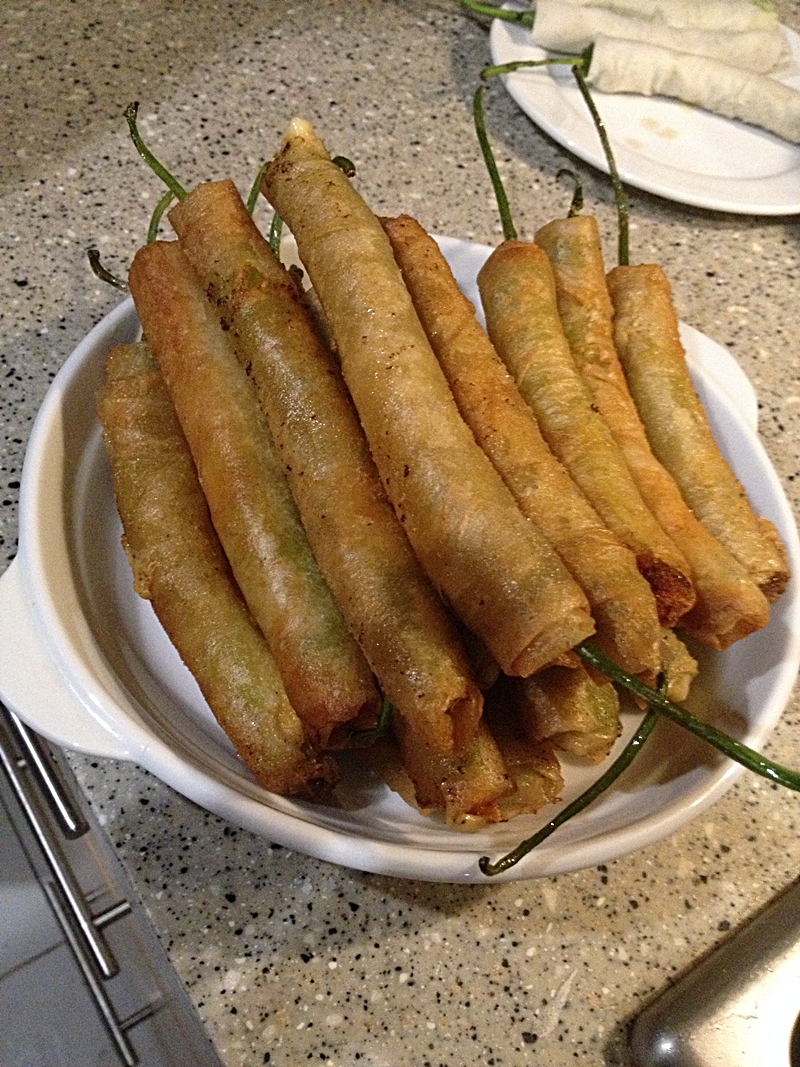 August 31, 2020 12:09pm CST
This is such a fun dish to make! The folks decided to have a creative appetizer to sizzle prior to eating our main dish for our dinner which is Roasted Chicken. This stuffed rolls is very popular in the Philippines and is one of the bestselling street foods since it's very easy to prepare and to cook! This dish is called "Dynamite Lumpia" this deep fried dish is similar to deep-fried egg rolls however this uses Green Chilis as the base and Ham and Cheddar Cheese as the stuffing. The stuffed Green chili's are then wrapped in Lumpia wrapper (egg roll wrappers) and then deep fried into golden brown. This is best paired with mayo+ketchup as dipping sauce. Photo captured by myself What's your favorite spicy dish? And have you tried eating Dynamite Lumpia?
3 responses

• Colombia
31 Aug 20
They look yummy.


•
31 Aug 20
They are!

hehe I don't know if you have a spicy palate but If you like spicy food this is a great starter... the cheese and ham stuffing complements the spice from the chili's. Thanks for your response!


• Karachi, Pakistan
31 Aug 20

•
31 Aug 20
Awe thanks! and yes it is really Yummy! It's also spicy but the cheese complements it real well. Hope you have a great day!