Natural medicine..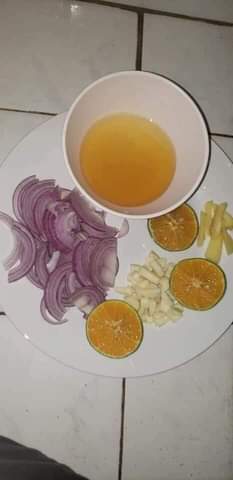 Venezuela
4 responses

• United States
12 Sep
thanks goodness I do not smoke anymore.Forty years no smoking.

• Venezuela
12 Sep
It is admirable, my aunt has not had enough will to leave it.

•
13 Sep
Yes, especially the use of ginger and honey. I've been using those when I have colds.


• Cambridge, England
12 Sep
I am all for natural remedies if they work but there is so much balderdash and nonsense posted and printed and said about them that it is difficult to sort out the good from the bad. I sometimes wonder whether, because most of them taste so disgusting, the people upon whom they are inflicted stop complaining of their symptoms because of it. On the other hand, a few are very pleasant and even addictive, so that people can easily imagine symptoms in order to justify taking the medicine! Your recipe is one of those which I would find disgusting in the extreme. Ginger is certainly a carminative and good for stomach upsets and also helps to loosen and dispel phlegm. Lemon contains vitamin C, which helps the body's immune system. Garlic and onion are also powerful antioxidants and also help the immune system. Honey is well known (and even used by conventional health services) for its antibiotic properties. Ginger, lemon and honey (in hot water, often with a generous amount of whisky) is a very good drink to help one through a cold. Chicken broth with plenty of garlic and onion is also excellent as a remedy for the same. The two mixed together would be, frankly, appalling!

• Venezuela
12 Sep
That's right, you are very right, in reality it has a very strong flavor, especially because of the onion and garlic, the lemon, the honey and the ginger attenuate a little, however the remedy is for people who can tolerate it, in particular even though I do not I can still take it since it is actually a very good natural remedy for phlegm in the chest. Thank you for the medicinal information you referred to.