I hate a gossiping people and back fighter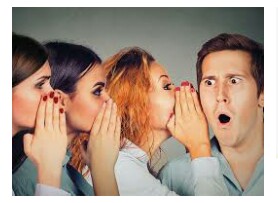 September 27, 2020 9:28am CST
I can't talk straight who's this person but yeah i hate this gossiping and back fighter. Family members are mostly those kind,a neighbor,a friend. They will gossip you to other people even you're not doing bad,they will not tell something in front of you but at your back they will bite you. Do you have this kind of people around you mylotters?How you respond this demonic kind of people. Photo:google
7 responses

• India
27 Sep
All gosips surface upwards eventually

• India
27 Sep
@rhuenz
If there is some gossip it would eventually spread out to everyone


• Philippines
28 Sep
Gossiping people are generally insecured socially. They're envious for they're inferior compared to others.

• India
27 Sep
I think these type of people are everywhere. In our neighborhood and office too

• United States
27 Sep
I don't like gossipers and arguing either.

• Kolkata, India
27 Sep
Gossips are meant to be happen behind your back, and I really hate those people you do that.