I love flowers and nature

Romania
October 17, 2020 4:15am CST
rose from my garden. the flowers and the nature give me a state of peace of gratitude. I love talking to the flowers in the garden in the morning, singing them and telling them my secrets. I feel like they are there and they listen to me and I grow up so beautiful.
10 responses

• Pamplona, Spain
17 Oct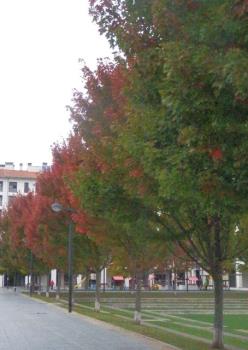 Almost right by us are very old trees not much grassland but trees that are at least 200 years old like chestnut and oak one and also more younger trees too.

• India
18 Oct

• India
20 Oct



• Romania
17 Oct
@rakski
I feel just as much peace and quiet when I walk in nature

• Indonesia
17 Oct
Sounds like you really love them. that's good!

• Philippines
18 Oct
So someday those flowers would reveal your secrets if you pluck them and give to others.

•
20 Oct
me and my husband are nature lovers too and spend times in the garden. welconme here in myLot ma friend, please do enjoy your time here interacting to doifferent nationailities and cultures around the world., goodluck ma friend

• India
18 Oct
Yes it is always wonderful to be with nature, and with flowers and plants. The fresh air helps us a lot.

• United States
17 Oct
I love flowers too. I have some Roses on my mini garden