Best invention ever!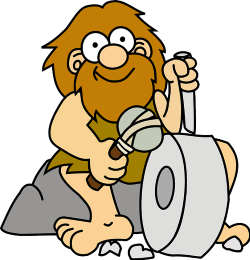 Edinburgh, Scotland
October 17, 2020 9:31am CST
So what do you think is the best invention that mankind has ever come up with? I have a few ideas - let's see if you agree: 1 - String: where would we be without string to tie up parcels; 2 - The pencil/pen: for writing lists or noting down ideas; 3 - The motor car: gets us to where we want/need to be quickly; 4 - Scissors: for cutting things to size; 5 - Radio - keeps us informed about what's happening in the world. The mobile phone is a curious invention - it could qualify as both the best invention ever and the worst invention ever. It keeps us in touch with family, friends, work colleagues and our boss but, on the other hand, it lets our boss, work colleagues, friends and family keep in touch with us at all times - even when we don't welcome it!
8 responses


• Edinburgh, Scotland
17 Oct 20
Sure do - so handy in fact that many computers have a digital version built in to them - my laptop certainly does and I do use it now and then to remind me of things I must do.



• Edinburgh, Scotland
17 Oct 20
Mobile phones have an 'off' button - don't be afraid to use it!


• Cambridge, England
17 Oct 20
I think that the invention of writing (and therefore a way of passing on knowledge to far more people than could be dealt with by word of mouth) is the single most significant human invention. The only ones of your list that doesn't depend on it are the invention of string and scissors. None of the others could have happened without writing.and your pencil and notepad would be pretty useless without it (even diagrams are a form of writing but only really become useful when they are explained in language). The second most important invention, in my view, is the invention of knitting and weaving - textiles. Of course, it depends on the invention of string in some form, but without textiles we would still be walking around in animal skins or pieces of bark.

• Edinburgh, Scotland
17 Oct 20
Good thinking! My top three most important inventions of all time are: The invention of language (the single most important invention of all time), the invention of writing and the invention of printing. Everything else follows on from those three.


• United States
18 Oct 20
The computer. It helps us keep in touch with family and friends (both in the real world and online), helps us do our work, has unlimited information, etc.

• Philippines
18 Oct 20
Always thought of the matchsticks and the wheel as man's most ingenious inventions.

• United States
18 Oct 20
I think the zipper was a major invention, clothes fit so much better.