What famous person would you like to spend an evening with?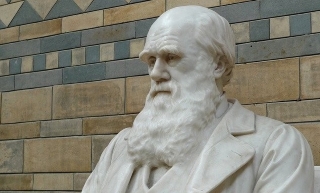 Edinburgh, Scotland
October 29, 2020 6:36pm CST
It could be anyone from any time period so let your imagination run wild! I have a few suggestions of my own which you may, or may not, agree with (in no particular order): 1. Socrates; 2. Winston Churchill; 3. Julius Caesar; 4. Marilyn Monroe; 5. Isaac Newton; 6. Cleopatra; 7. Leonardo da Vinci; 8. William Shakespeare; 9. Jim Morrison; 10. Johannes Kepler. I would love to meet these and many others. In fact, get them all in a room and listen to where the conversation goes would be a great idea! I'm sure the exchange of views would be very interesting. In case you're wondering the photograph is of a bust of Charles Darwin which can be found in the Natural History Museum in London.
3 responses

• United States
30 Oct 20
That's a tough one. I think John Lennon would be on my list. Someone from history; but I can't decide who right now.

• Edinburgh, Scotland
30 Oct 20
There are many people I would like to meet but even those who are still alive are unlikely

• United States
30 Oct 20
@ScotMac
Another one would be King Henry VIII. I love that time period; and there would be so many questions I would love to ask him. As long as I didn't get beheaded.

• Edinburgh, Scotland
30 Oct 20
@LindaOHio
He only beheaded two of his six wives so the odds are in your favour



• India
30 Oct 20
I would like to meet anyone who is willing to meet me


• Wheat Ridge, Colorado
30 Oct 20
I guess I would pick Jimi Hendrix.