Technology is it a good or a bad thing?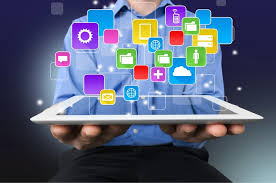 November 2, 2020 10:43am CST
The other day we got a new car:)! Yeah. I felt like I was on the "Prices is Right". My husband I did not expect to be able to get a new car. Thank you to whoever is looking out for us because our prior vehicle was heading toward a major repair. When at last we were able to get in our new car, which is all tricked out with latest technology. My poor husband got this deer in the head lights look when the salesmen started explaining it to us. Fortunately, I'm pretty dialed into the cyber world. Still, it's a few days later and I'm still working on getting it all worked out. I feel bad for my husband. I'm like what if I get sick? He won't know what to do. When is an enough, enough with all the technology? I know they are looking to have self-driving cars, all electric. What if that self-driving car decides to start going a hundred miles an hour and you can't stop it? I do like the cyber world there have been wonderful things that have come from it but still it needs to have its place. I have started giving myself a techno detox day. I still have a landline in my home. I still read real books not eBooks or audible books. What about you? Do you techno detox or are you all jacked into the Matrix? Thanks for stopping by
5 responses



• United States
6 Nov


We are so alike! Congratulations on the new car. We got rid of one due to the over 2250 computerized things to learn. Our last new car had a tech service to help us and all we wanted was a simple radio.

We have a landline, get the newspaper delivered, and only read paper books. I only downloaded a few books for reading on vacation.

•
6 Nov
Thank you, great minds think alike. If I could get a nice older car that you rolled the windows down by yourself I would. lol Thankfully we were able to get this car. Good luck with what's happening on your side. I have lived in some undesirable places when I was younger. It's no fun.

• United States
6 Nov
@DearAphrodite
I would be happy with a simple car from the old days. Unfortunately, they now cost a fortune!


. Enjoy your car. Thanks.