Would you ever consider running for President

United States
November 30, 2006 5:19am CST
or Leader of your Country if you had enough $$ and backing to do so?
8 responses


• United States
6 Dec 06
Yes, I know what you mean. I would be like now how do I please everyone with doing what your gut told you was the best choice. I would not want people hating me, and calling me names, etc. to where it could start a Fued or war just because I tried to do something I felt important.

• Manchester, England
30 Nov 06
It would be last thing that I would ever consider to do. The first step towards entering politics is to acquire a university degree, so this level of education opens up the door to pursue your choice of career. I would then be inclined to find a less newsworthy and more peaceful line of employment. I appreciate the financial benefits and prestige that accompany such a position, but an equally high position in most professions would carry a good salary. Politicains may have their faults, but do they really deserve to have every sentence analysed and every movement scrutinised? No matter what a politicain does, there will always be people sat n the local bar discussing how stupid they are and how they should have reacted. This is certainly not for me.

• United States
2 Dec 06
Good reasons to not want to run. I know it would be hard to be scrutinized by every person on this Earth even if you felt you were doing a Great job. I don't think I could handle the pressure of it either.

• United States
2 Dec 06
There is no way I would ever want to have that job. Too much stress and pressure for me to want to take it on. How about you? Would you want the job?


• United States
30 Nov 06
No, I would never want that responsibility.

• United States
30 Nov 06
No nope never in a million years. But right about now I might consider it looking at the prospects for our next president and the current idiot we have now. My 9 year old could do a better job running this country. I am almost afraid of the next election.

• Malaysia
30 Nov 06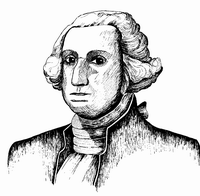 No,I will not consider running for President even I am financially affordable and have a strong backing. This is because being a President is not an easy task and I do not like my daily life under the scruitiny of the media. But the main reason is,I dont have interest in politic.