A Tisket, A Tasket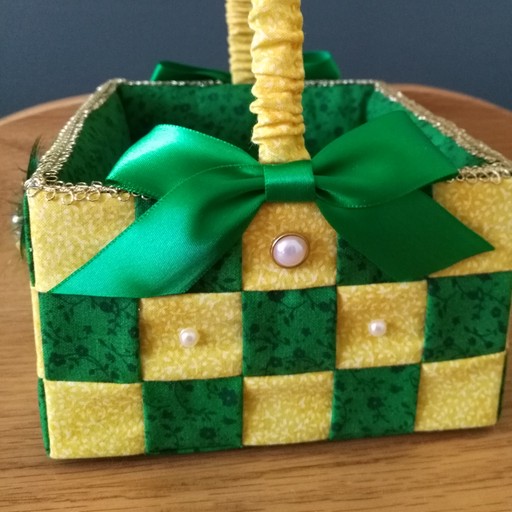 United States
November 12, 2020 3:22am CST
I recently used the phrase, "A tisket, a tasket," in a post of mine here and since people have asked what it is, I thought there were more people out here that had never heard the nursery rhyme either. I used the phrase with meaning, "this or that," but here is the poem and the wiki page if you're interested! https://en.wikipedia.org/wiki/A-Tisket,_A-Tasket A-tisket a-tasket A green and yellow basket I wrote a letter to my love And on the way I dropped it, I dropped it, I dropped it, And on the way I dropped it. A little boy he picked it up And put it in his pocket
10 responses

• Cambridge, England
12 Nov
We used to play a similar game when I was a child. I think that we played it as a tag game, though my memory is a bt hazy. The rhyme we used (which wasn't sung but chanted), however, was (more or less): I wrote a letter to my love And on the way I dropped it Someone here has picked it up And put it in her/his pocket 'Tisn't you ... It isn't you ... [repeat random number of times, counting round the circle] It's YOU! [selected person is tagged and has to run round circle and escape being caught for as long as possible but when caught has to pay a forfeit, which was a kiss or to name their secret love or something of the kind. The tagged person then goes round the circle repeating the rhyme.]

• Roseburg, Oregon
12 Nov
Yes I remember that nursery rhyme. I wish I still had my nursery rhyme book to read to my grandchildren.

• United States
12 Nov
Hi Judy, You can probably find all the nursery rhymes you like and print them out, making your own book to read to those grandbabies! I bet they would love that! You could even decorate it after putting it in a binder or something and it would become a treasured family heirloom!

•
13 Nov
Very interesting. I vaguely recall my grandmother saying that but never really thought about it.

•
12 Nov
Wow! I learnt a new phrase!! It's a lovely poem!!Somewhat childishly romantic!!Somewhat funny as well



• Israel
12 Nov
@StormyRainStevens
Stormy thanks for that. I remember a tisket a tasket and did not remember the rest.



• Sonora, California
14 Nov
I actually have very fond memories of that poem...