Laughter is Contagious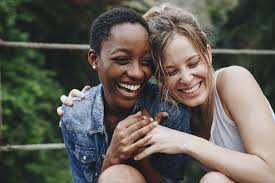 Lagos, Nigeria
November 19, 2020 2:42am CST
Laughter is contagious or would I rather say Infectious? I have been in gatherings where someone starts to laugh and then in a jiffy, everyone picks up the melody and you could almost see all 32 teeth of attendees. It is good to laugh, an active sense of humor, can help guard you against a heart attack. Laughter is also linked to healthy functioning of blood vessels. The old saying that laughter is the best medicine definitely appears to be true when it comes to protecting your heart. I hang out with kids a lot and it is always fun because there can never be a dull moment, you just have to laugh. Kids say the silliest things. As good as laughter is, some weird ones can be so annoying. Have you seen or heard one? Nonetheless, there is nothing in the world so irresistibly contagious as laughter and good humor.
8 responses

• Philippines
20 Nov
It is because nobody wants to be sad.



• Israel
19 Nov
@BlekHaviva
You are right when someone laughs others catch on too. Kids are very interesting and animals can make one laugh also.

• Roseburg, Oregon
19 Nov
Everyone needs fun and laughter in their life.

•
25 Nov
i laugh also sometimes at some things , laughter is the best medicine :)