Yeah, I think it's Time to End This...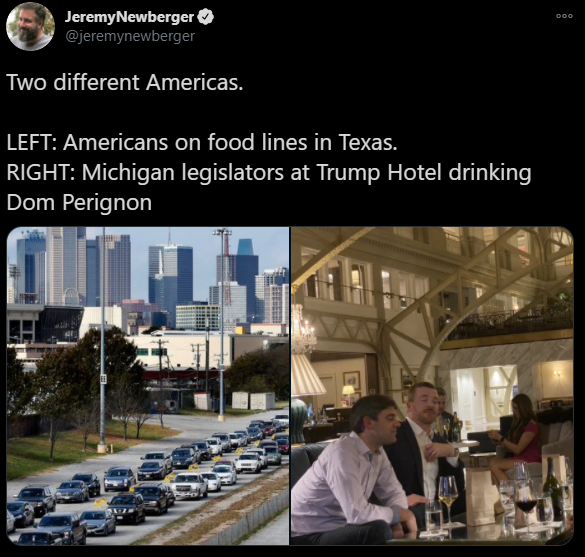 November 21, 2020 11:29am CST
I am curious who paid for the party. Elected leaders are servants of the people. When legislators are boozing it up with Dom Perignon while people struggle to put food on the table, they're either overpaid or something is really not right. https://twitter.com/jeremynewberger/status/1330188182495834118
2 responses

• Chile
21 Nov
It happens everywhere. In my country there is a great difference in what the common people earn and what the "supposed" leaders or legistators earn.

• United States
22 Nov
I don't even care anymore. I am over it all. We were dumb enough to give them all the power. Hopefully, someone will smart enough to take it back.