Face Masks In Claw Machine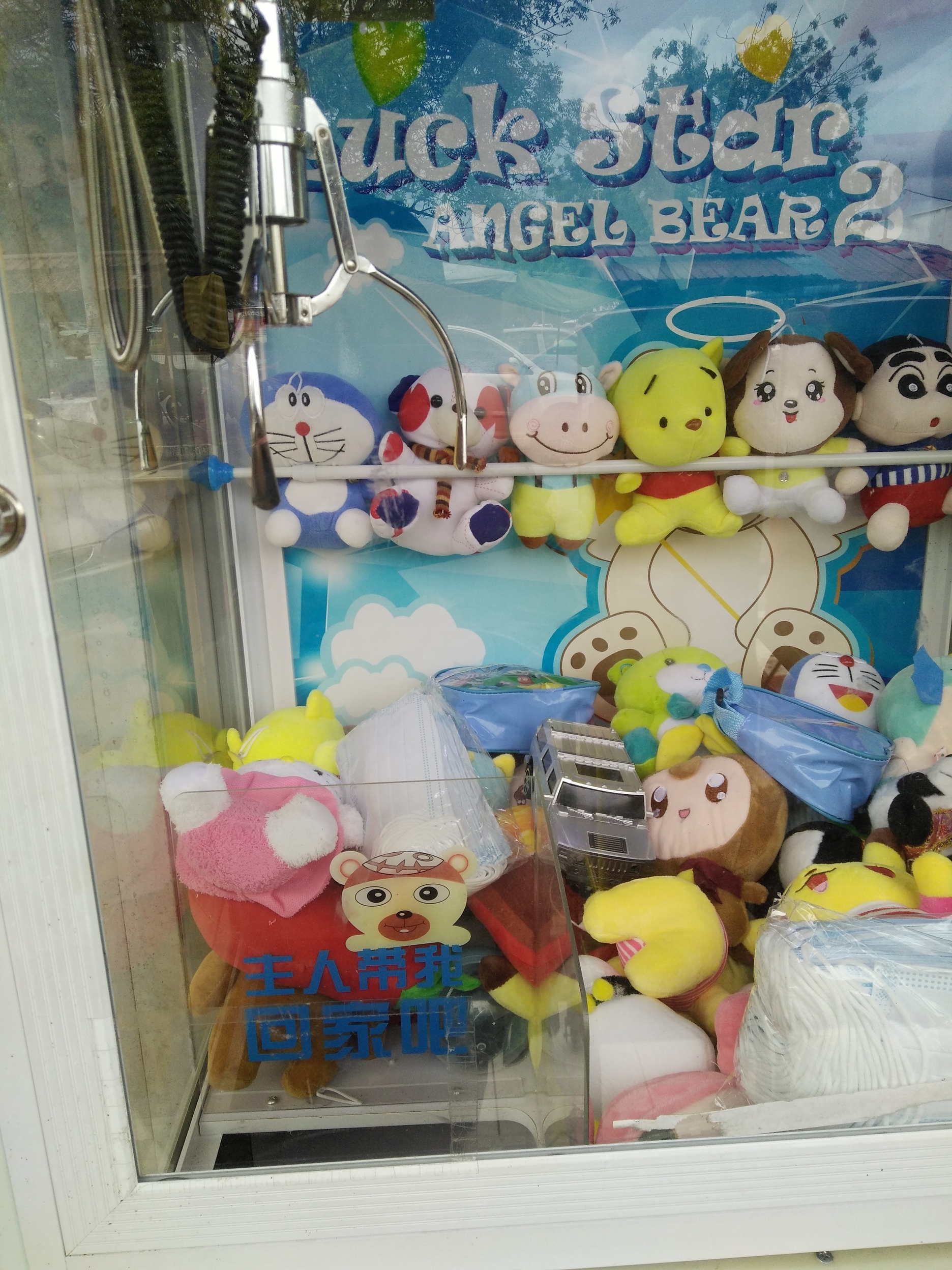 Malaysia
November 22, 2020 12:51am CST
Found this while I was out today. I guess the prizes would depend on the situation. But I'm not interested to try. It might be 50 cents per try but I am not going to succeed with one try. I might spend more money than I should. It still funny though.
6 responses

• India
22 Nov
I think different stores are doing this and they are making a fool of us because these face masks are of very cheap quality

• India
22 Nov
@prinzcy
yes and it's disgusting to see hospitals selling cheap masks to their patients at $0.20 when they are worth other $0.02 in the open market so here every one is trying to cash in from the covid situation

• Philippines
22 Nov
If I were you, I'll try who knows it will dispense a prize the first time. If not, do not do it again

. I have a workmate then who is fond of play machine. She would drop a coin and it will dispense the money prize of certain amount, after that, she would no longer attempt to do it again because according to her, she will lost all her winnings and may add more from her pocket if she will do it. Very wise lady she was.



• Pakanbaru, Indonesia
22 Nov
That game is addicted. Once is never enough, so don't try. It's not only about your skill, but they set it so you won't get the prize so easily. Even if you finally get the prize, it's already cost you alot.