200th post !!

November 30, 2006 6:11am CST
Yey!! Only a few days after my 100th!!
6 responses

• Malaysia
24 Dec 06
Congratulation to you and continue with your hardwork in mylot. You really can earn a lot of money from mylot if you really work hard. I heard that somebody can earn more than $150 per month. I have touch 1000 rating 5 days ago and have an earning of about $ 34.00. I am trying to reach $50.00 before paid out on 15 Jan.



• Pakistan
30 Nov 06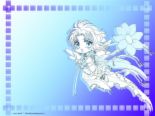 Accept my heartest congragulations for this!!! Best of luck for future too!!!!! Have a nice day!!!! May God bless u and to all of us too!!!!! Keep on working hard and do n't worry mylot is a real paying site. I;ve received mine money from it once.