Lost a lovely person :'(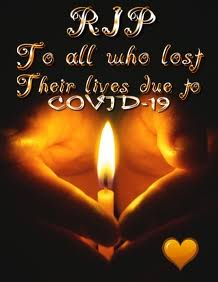 India
November 29, 2020 1:41pm CST
Hi there! I couldn't be online because of busyness but I have few sad things to share. I lost my maternal uncle (mom's 2nd cousin or so) due to Coronavirus and

He was so good, jolly, loving and wonderful man. We aren't allowed to go to the funeral even. Coronavirus is worst.



He was just around 60 yrs old.

9 responses

• Philippines
29 Nov
Im sorry for your loss. Covid is still taking lives, it's so sad.


• Pakanbaru, Indonesia
29 Nov
I am sorry for your loss. Condolences for you and your family. Corona really is the worst. We can't even see our loved ones for the last time.



• Philippines
30 Nov
I'm sorry to hear that. May he rest in peace.

• Singapore
30 Nov
My condolences and i hope that he is going to a better place.

• Zagreb, Croatia (Hrvatska)
30 Nov
not fair. i am deeply sorry, my condolences



• United States
29 Nov
So sorry, This Coronavirus has caused despair around the world.