With Covid this year did you do more online xmas shopping?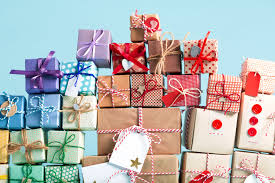 Canada
December 12, 2020 9:13am CST
I usually prefer to do my shopping for Christmas online for any given year. I don't like dealing with crowds, it causes me too much anxiety. I found this year I just decided to do all my Christmas shopping, except stocking stuffers, online. It was actually rather nice. Even though where I am we don't have too high of new infections daily I figured why not be a bit safer for myself and others and just stay away from all the stores and crowds. Did anyone find that they did more online shopping for Christmas gifts this year due to Covid?
3 responses

• United States
12 Dec
Like, I usually do my Christmas shopping online, even before the pandemic. Living in a small town, we have very limited choices in terms of stores or boutiques. But unlike the previous years, I did not shop a lot this year. There were a few people who I had a falling out with, and those who I typically exchange gifts with agreed that we'll just do gift cards or cash cards.

• Canada
13 Dec
Being able to do online shopping when you live in a small town is a great plus to technology lol. I don't usually do a lot of shopping either, just a few little things for the most part. This year I did a little bit more because it is the first time in several years my parents are here for Christmas. Usually, they spend the whole winter in Arizona, but with Covid, they can't this year. Sorry to hear about the falling out with people.

• San Marino
12 Dec
i haven't done any actually

• Canada
12 Dec
Do you usually leave it closer to Christmas before doing the shopping?

• Canada
12 Dec
With many young adults for grandchildren we were already giving cheques instead of gifts. I found some stocking stuffers in a store to send with the cheques. I shop online for the small children and ship to their home, since they all live so far away. . So that hasn't changed for this year. Really, I prefer shopping in the store. I just did less browsing and shopped quicker!

• Canada
12 Dec
I find that there are some things that I'd prefer going to the store. Mostly stuff I want to be able to look at or check out before buying. The cheques are always good gifts lol. Yeah, when you have family that lives far away the online shopping and just having it shipped to them makes things much easier.