The large red flower is complete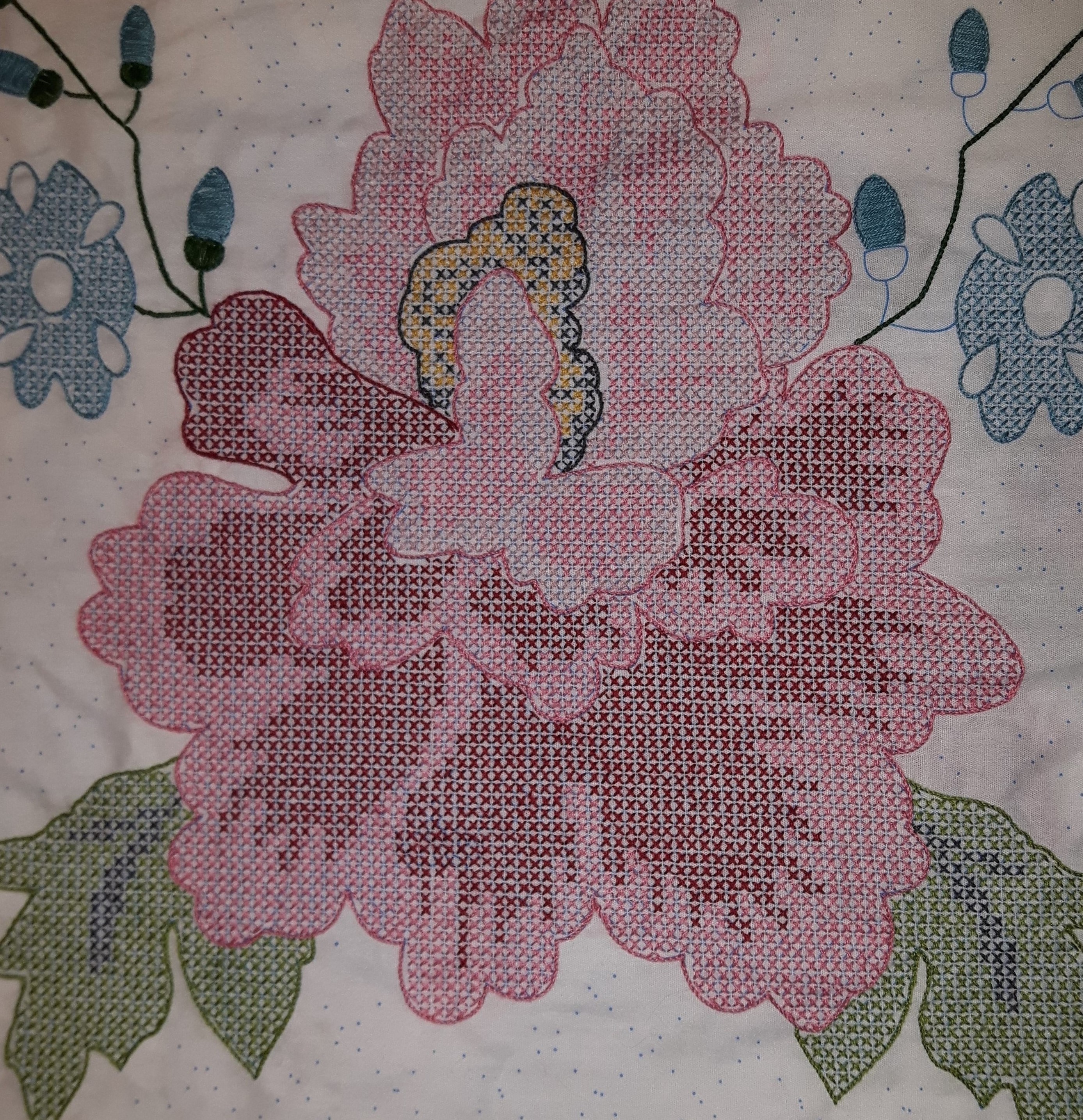 Canada
January 12, 2021 11:08am CST
Above is the second pattern of my cross stitch/embroidery quilt. The large central red flower is all completed. I still have some satin or filling stitch to put in the smaller blue flowers on the left and right sides of the central red flower. If some of my lotters know the name of this stylized red flower, please let me know.
5 responses

• Bangalore, India
12 Jan
That looks lovely. I am sure your quilt will be so good.

I have generally seen such flowers in embroidery patterns. In real world I can see it looking like one red hibiscus variety in my garden. I might get a picture of that.

• Canada
12 Jan
Hey thanks for your viewing and compliment and especially name of this big red flower. I had a blast cross stitching and embroidering it. I estimate the whole quilt will be finished in about one or more probably two year's time as I am doing everything by hand even the quilting.

• Bangalore, India
19 Jan
@frankie2013
That's a long project. But I am sure that you are enjoying doing it and the end result would be a big sense of accomplishment.



• Canada
19 Jan
@arunima25
Thank you very much for the encouraging words...



• Canada
12 Jan
Thank you very much Anne for stopping by and complimenting. You also cross stitch and or quilt??

• Philippines
14 Jan
@frankie2013
not really quit it's just that i don't have time.


• Canada
13 Jan
First Soju_Girl thanks for stopping by. Second, this is part of three patterns repeated over and over till I assemble them all and buy batting and a fabric backing then quilt the whole ensemble as a quilt for my bed. I suppose I could take that and the other two patterns and transfer it on an a8da cloth to cross stitch and frame them. Thanks for the idea you just gave me....

• Canada
12 Jan
Thank you so much Simone. I appreciate you dropping in and commenting and complimenting...


• Canada
12 Jan
Thanks a lot Dp for viewing and commenting and approving...