Embroidery Doll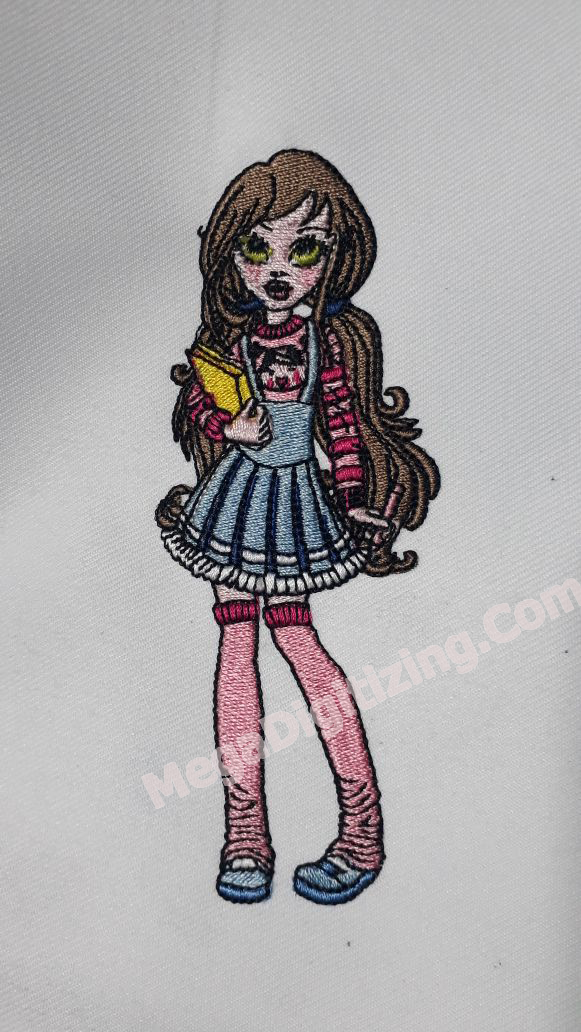 Troy, Michigan
9 responses

• United States
9 Feb 21
Oh wow. That is impressive. I have always been interested in embroidery, but never really got into it. What are some tips that you would give a novice? Where would someone begin if they wanted to take up embroidery? Do you do this as a hobbyist or do you make anything that you sell like on Etsy or something?? Because if you don't, I definitely think that you could make some pretty good money with your level of talent. It's really beautiful and detailed.

• Troy, Michigan
9 Feb 21
Thank you for your comment. I am doing this as a professional but started as hobby and then turn this into profession. I got my own website for embroidery digitizing. You can start by buying a brother machine for embroidery and do letters. Buy premade letters from Etsy and practice on those letters then move to small designs, once you know your machine and have experience start taking custom jobs. Don't go for embroidery digitizing yourself in the start as it  needs time and expertise as well.

• Bangalore, India
8 Feb 21
That's a nice one. And I read your response below and that has answered my query too. Do you do it as a profession?? Welcome to mylot. Hope you enjoy here.

• Troy, Michigan
8 Feb 21
Thank you for your comment. Yes, I am professional embroidery digitizer and graphic designer.


• Surat, India
10 Feb 21
You have a beautiful talent. Keep it up. It's really very good. Thanks for sharing dear



• United Kingdom
8 Feb 21
Nice work, did you do it on a machine or by hand it looks very complicated? I use to embroider but have not done any for years now.

• Troy, Michigan
8 Feb 21
Thank you for your comment. Yes, I have a tajima pulse embroidery machine and we used embroidery digitizing software to digitize this design as I myself do all embroidery digitizing for all my designs. With hand embroidery it would be difficult to get the same result.

• Montrose, Scotland
8 Feb 21
That's really.great Welcome.to Mylot


• Cavite City, Philippines
10 Feb 21
Nice. Are you the one doing the outline or drawing and execution of your design?