Ploughing through a Family Archive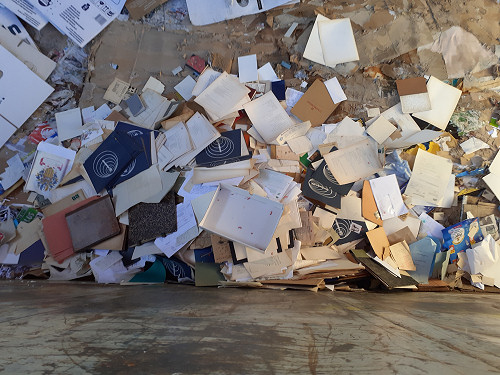 Netherlands
February 12, 2021 9:43pm CST
I haven't been around lately due to the fact that I finally started to seek out the large family archive I inherited from my niece who passed away two years ago. Boxes and boxes full of administrations of mostly her dad's side of the family, people I've never met. From that side of her family noone's alive anymore. Her mom was a sister of my dad. I kept letters my dad wrote to his sisters and his parents and some other nice stuff, but most of it were just lots and lots of half empty journals. She had saved every bit of scribbling on a paper, shopping notes way back from the 1920s until they died. It might not look that much on the photo, but that's because I took it from above. It's a large heap. Sofar I managed to fill 8 very large shopping bags with rubbish and brought them to the local dumping park. One nice thing is that this family archive also conained lots and lots of picture postcards from way back 1900 until about 1990. Those have some value for colletors and I will bring them to an auctioneer to see what they are worth. I'm not done yet.
3 responses

• Daytona Beach, Florida
13 Feb 21
Did you take that photo? If so, you're right. A real train wreck. Hopefully you can sort it out.