Takin One Step Back And Never Looking Back,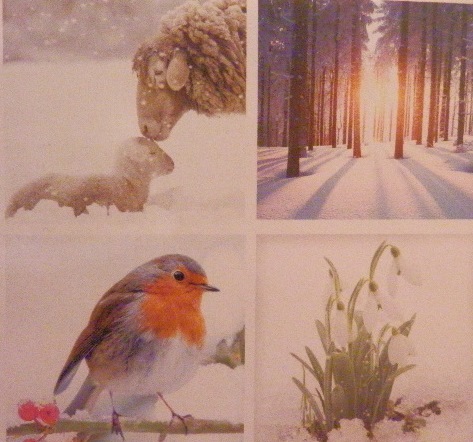 Pamplona, Spain
February 22, 2021 5:09am CST
With a very cool air She took one step back Said right in his face You can keep the house You can keep all of it and all that goes with it He did not like that He expected a lot of outrage and anger However she felt she was not going to let him know That was the day that she let that supposed inheritance go. This happened ages ago now, yet she does not regret it or saying what she said. They caused her so much hurt and harm. Even if she had married and lived in England she knew very well that things would have been the same for her in their attitude of snobbery and disdain.
6 responses

• Zagreb, Croatia (Hrvatska)
22 Feb
is this a true story? sometimes is the best to walk away from all the pain.

• Pamplona, Spain
23 Feb
Oh yes it is very true even though she did not want it to be like that at all.

• Zagreb, Croatia (Hrvatska)
26 Feb
@lovinangelsinstead21
i think we try too hard and then it all falls apart too qucikly


• Pamplona, Spain
27 Feb
@moonandstars
Trying too hard with them before was what you did to survive to keep going now that is not the way I am. I am not that laid back either but trying to reach them was like talking to a brick wall. The wall would answer me quicker.


When I say them I mean the family around me right then.


• Pamplona, Spain
23 Feb
Thank you Di I did do the right thing. They had already got it planned way before that to keep me out of any inheritance as they want to call it. They did not like the fact I was able to find out beforehand.

• United States
24 Feb

• Pamplona, Spain
24 Feb
@DianneN
Oh yes it just that I like to write in that tense that I am someone else but really it is me not always though. Its my love of old fashioned way of writing that takes me there the beautiful old English latin language.



• Roseburg, Oregon
23 Feb
She did the right thing now she can move on in her life.

• Pamplona, Spain
23 Feb
She did move on in life indeed.


• Pamplona, Spain
23 Feb
Right on he did not like me doing that at all i overthrew him just by saying that and I meant it. I was having none of the dirty tricks he was up to nuff said not saying more than that. I cannot say that they have not hurt me but I did get the satisfaction out of saying and doing that for thirty pieces of silver I would not betray my Mother in spite of everything.

• Green Bay, Wisconsin
27 Feb
Some things aren't worth the heartache and pain. She did the right thing.

• Pamplona, Spain
28 Feb
No, you are right it was just not worth I summed it all up in seconds and told him right in his face like it was nothing to me which it never really was anyway. Its just that he was planning to hurt my Mother through me and I did not allow it at least from my part.

• Green Bay, Wisconsin
28 Feb


• Pamplona, Spain
24 Feb
I cannot even begin to tell anyone how much that really hurt me at the time although I was already used to those circumstances and I have never understood real spite and the spite in him is deep. But yes I did hold myself high and I made the right choice although my Mother did not understand that through me getting to me hooking me in they were going to hurt her even more than what they did.