New York Jets...New Quarterback?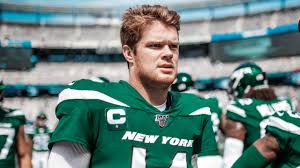 February 23, 2021 6:11am CST
It's no secret that there's a lot of moving and shaking in the league this year when it comes to trading and drafting. The newest question is placed to the Jets. Will you keep Sam Darnold or draft a new one this year. The answer... The Jets are entertaining all options right now before making a final decision. Maybe the real question is: What do you need to be a winning team? Is it really changing the quarterback? I don't think so. The general consensus is that Darnold will be the Jets QB for this season. The Jets just want to make sure that they make the right choice for everyone involved to make the Jets a winning team. Jets fans! Give me your opinion *picture from google
1 response

• Lichfield, England
26 Feb
Dedication and good playing makes you a winning team, not changing your quarterback!