I've always been a hat and mittens or gloves type of gal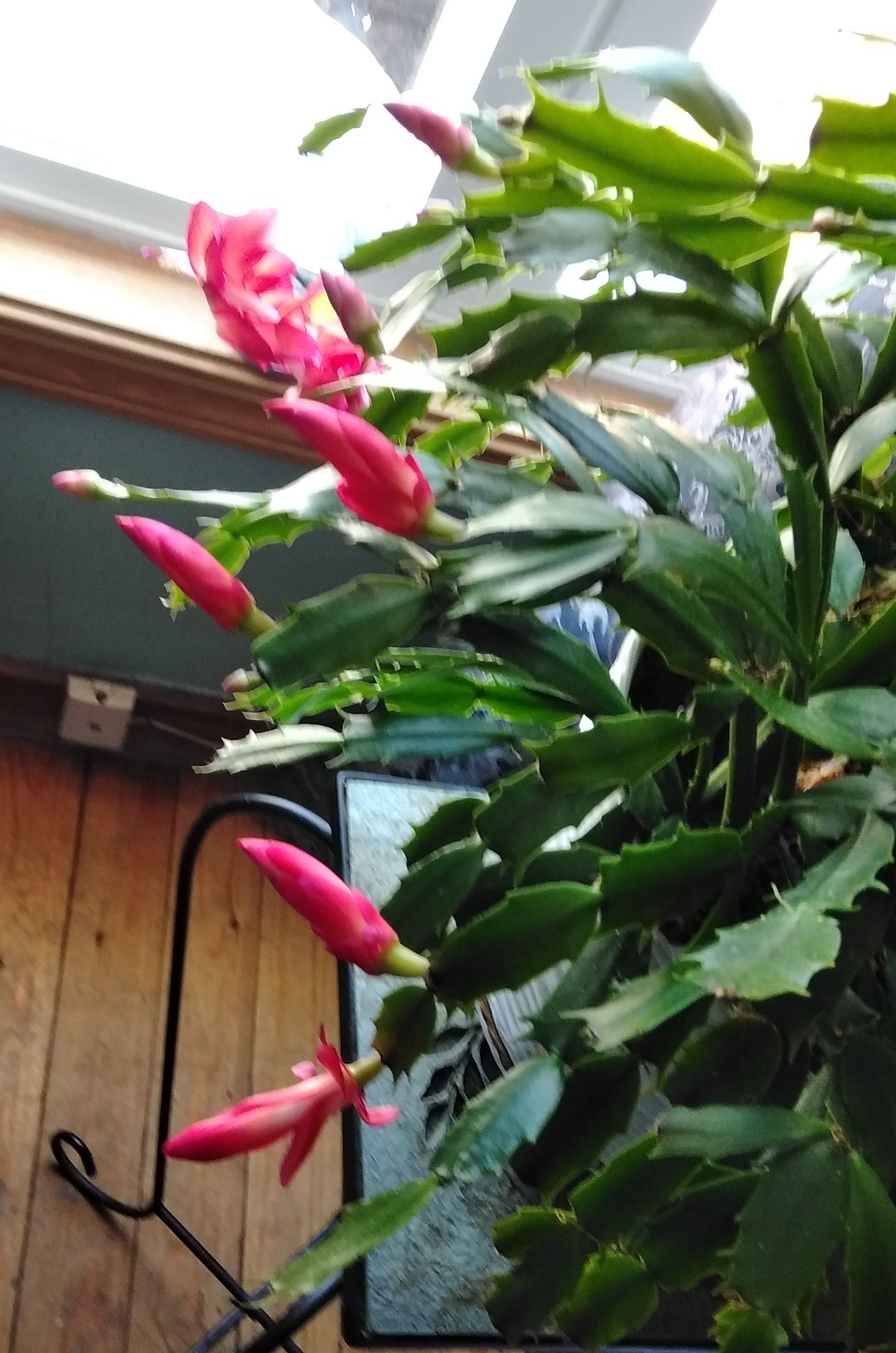 Midland, Michigan
February 23, 2021 3:12pm CST
But today when I went out to shovel extra snow I went out without a hat or gloves and I was warm enough. (By the time I went to work at 3:30pm in it was already 49F). I've been putting off getting my hair cut because a hat would mess it up anyway, but I might consider it now. And no, I'm not worried about getting covid if I get it done. But I would be careful and wear a mask. I know many people don't wear hats or gloves/mittens even when the weather calls for them and some even come in without their coats and leave them in the car. What about you? The pic is my Christmas/Thanksgiving cactus with more blooms at the ends of a few.
7 responses


• Midland, Michigan
23 Feb
If you wear a hat is probably a dressy one unless your skiing or snowshoeing perhaps?

• United States
23 Feb
@MarshaMusselman
I only wear hats in the cold and even in my garage when our son comes to visit. I sometimes wear a baseball cap when I walk on a sunny day in Florida and when I play golf. Hubs likes me in hats, but I feel like a fool in them. lol

• Midland, Michigan
24 Feb
@DianneN
I'm sure you look great in them.



• Midland, Michigan
23 Feb
We're all having a heat wave. I hope the melted snow doesn't cause flooding too.

• Nashville, Tennessee
23 Feb
@MarshaMusselman
They have talked about it, but we didn't have enough here for flooding.

• Midland, Michigan
23 Feb
@CarolDM
we haven't yet but if it melts all the snow in town we could get some since we have several rivers that run through the town.


• Midland, Michigan
24 Feb
A hat to keep the sun off your face you mean? I have one of those too.

• Philippines
24 Feb


• Midland, Michigan
26 Feb
Thanks. The cactus is on its second cuddly of blooming. We have extremely cold temps in Feb usually do I wear my gloves daily except for last Tuesday when it was finally warm enough I went to work with my window rolled down. Coming home I was cold again but earlier it was lovely.

• Germany
27 Feb
@MarshaMusselman
We had only 8 C today and a bit sunny. At the moment we have 6C, this evening, colder that the other days this week. Enjoy your weekend.


• Midland, Michigan
24 Feb

• India
26 Feb
I try to stay careful but there are times when I don't follow any protocol because I don't want to but that does happen very rarely and getting hair cut at home is a better option