Pets

United States
November 30, 2006 9:32am CST
Have you ever noyiced that when you pet a cat or dog, you feel relaxed and at peace? How about when you play with your pet do you get the same enjoyment as if you were playing with a child? Please explain your feelings. I would really like to know.
4 responses

• United States
18 Jan 07
I do when the cat is sitting on me and purring up a storm. I call it purr therapy. It makes me feel so much better. The stress just pours right out of me. They always seem to know when I really need it to because that's when they confiscate my lap and demand love. I start petting them and the next thing I know I'm very calm and relaxed. I don't feel as pressured about anything. It's wonderful.


• Romania
1 Dec 06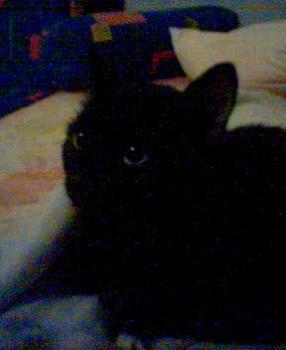 yes!yes! my cat mishu is the only pet i have ever felt confortable around...every time i have a headache, he comes and sits right next to it until he falls asleep....and when my back hurts, he comes and sleeps on it....and when i look in his eyes, is like i see a person, not an animal

• United States
1 Dec 06
I guess that's strange, I think it has something to do with how calm the pets are compare to children.