Done with ECG and few other lab tests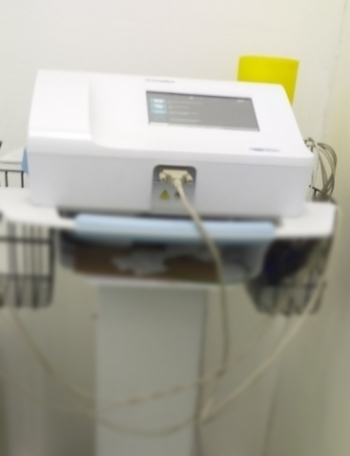 Philippines
April 7, 2021 7:37pm CST
I had a trip to the diagnostic clinic this morning for some tests. One thing that I don't like in undergoing like this is when it requires fasting. Without having food right when I feel hungry would make me weak and shaky but I would hold it before the blood sample is extracted. I'm used to with these procedures so I'm not afraid. The medtech that took the sample told me to relax as my hand was a bit shaky thinking that I'm afraid. I'm just so hungry I replied. Result can be taken this afternoon except with the Xray as I was given time until tommorow. Photo is of the ECG machine I took a shot inside the room.
7 responses




• Philippines
8 Apr
I hope the results are good.

• Denver, Colorado
10 Apr
You have to have these tests all the time?

• Philippines
8 Apr
Ah tests like this make me a little nervous.

I hope results turn out good. I'm due for APE this year.

• United States
8 Apr
I hope it wasn't too long before you could get something to eat.