Sensory Activity for the babies and changing poopy nappies for the first time....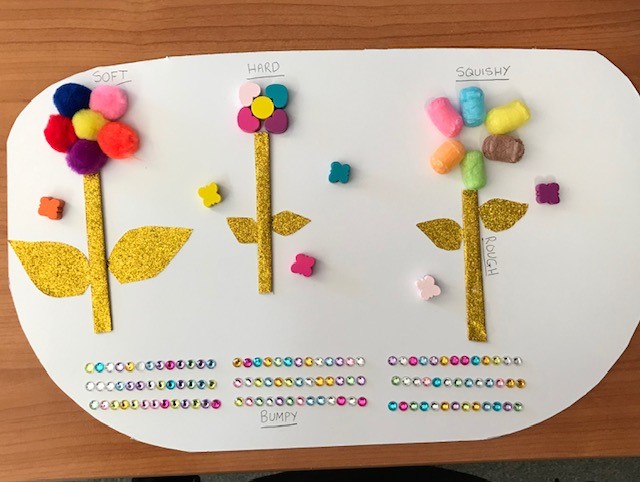 Perth, Australia
April 8, 2021 11:02am CST
Instead of making two posts about Prac, just going to quickly squeeze it all into one. I cannot remember what days now but within the past two weeks (I'm that tired I don't even know

) I had to do a Sensory Activity with 3 babies. Thankfully we were allowed to do the same activity for all 3. So I used what is shown in the photo. This is something I made. I had some help from my friend and I've very thankful for him as it got done quickly. The idea of what to put on the piece of card was mine. And that "Soft" area in the shape of a flower was mine but the idea to continue the flower theme was my friend's idea. He helped make the stems and cut out the leaves and had the idea of sticking on the butterflies. I'm very happy with how it turned out and it was a hit with the babies. I hope my teacher will like it! The other thing I wanted to share was I had an assessment....whatever week that was where my teacher had to watch me change a baby's nappy. All was good, I passed. Up til then I'd only changed dry nappies (lucky). But not too long ago I changed a poopy nappy for the first time ever. I was gagging.

I worked as fast as I could but kept on taking quick "turn my head to breathe" breaks.

Technically all my hours are done with Prac but I still have more work to do. I am hoping to do a lot tomorrow and Monday. Hopefully that is it! But will update you all with that later on. Til now, thank you kindly for reading.

4 responses