How to make a healthy salad with good taste ?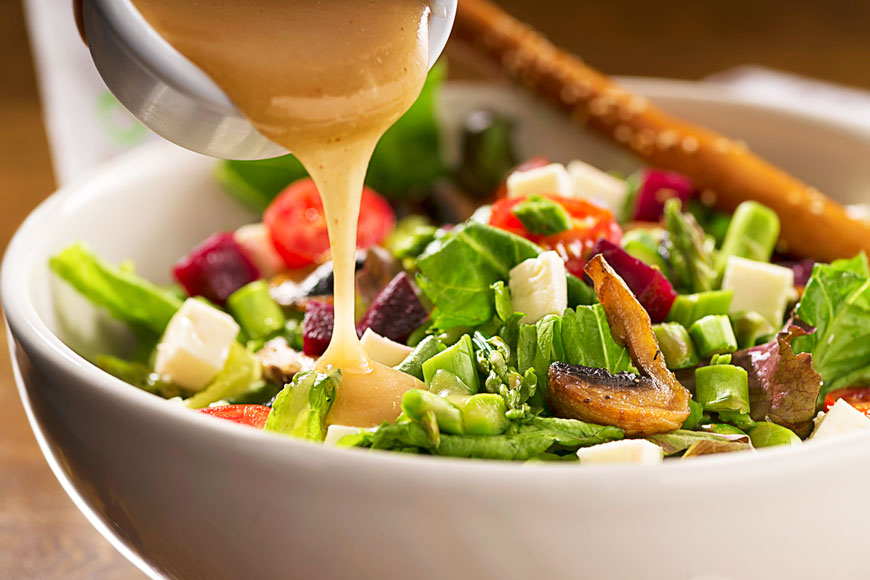 Hong Kong
April 8, 2021 11:36am CST
I sometimes will enjoy salad since it is healthy. However, anything healthy usually is not that tasty. Let's say if we put the non-fat or sugar free salad dressing in the salad, the taste is so natural but won't stir up my appetite to enjoy my meal. I don't know how to balance healthy and tasty regarding to salad recipe. If you have any good suggestion or experience in this area. Share with us.


1 response

• United States
8 Apr
i make my on salad dressing out of greek yogurt i put dried herbs lemon juice salt and pepper in the plain greek yogurt i also use croutons i add grapes dried cranberries walnuts or pecans whatever nut you like this i chop up apples in it sometimes too whatever i am in the mood for i make sure i get my fruits and veggies in one go they say where supposed to have five a day so i pack my salad with all this goodness hope this helps..

• Hong Kong
11 Apr
It sounds good and I like Greek yogurt and pecan in particular. Apple is surely something that I can try . Thank you ?? I hope you will enjoy your salad all the times as well.