Time to prepare my favourite dinner!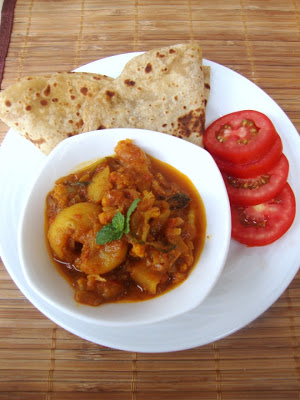 India
April 16, 2021 8:34am CST
Helloo myLotters!

How are you all? Hope everyone is doing well.

Time is 6: 55 PM here, when I started to type this post. Tea session is over now. Also I had banana for evening snack. It was really a very hectic week, as I had back to back exams. Now that all exams are over, I feel a bit relieved and relaxed too.

Yesterday only my exams got over and so I just woke up a little late today at around 9:00. Usually I wake up at 6:30 AM. I had my simple breakfast. Then I proceeded with my Stuffs. Also, I cleaned the house as it was little messy. I just rearranged the things. Now everything looks clean and tidy.

Then I had my lunch which was rice, lentil soup and carrot curry. Now it's time to prepare dinner. I asked mom to prepare Roti and potato gravy. I will help mom in preparing the dough and making rotis. Mom will make the side dish.

So, how's your day going so far? What is for breakfast/ lunch / dinner? Have a great day ahead

. Stay safe and take care

Picture Credit: Google.
5 responses

• United States
17 Apr 21
Now you can relax, with exams over! I hope you get very good grades. Meal sounds good. I had simple bacon, lettuce & tomato with fries. Dinner was even simpler, instant ramen. Just saw Sargento commercial, going to thaw my Picante and make up nachos to go with it.


• United States
25 Apr 21
@Teekaaa
Thanks, you too.




• Cebu, Philippines
16 Apr 21
For dinner tonight I cooked sauteed chayote squash with turmeric and spicy corned tuna. I ate this with rice.