Starting the day with an optimistic thought!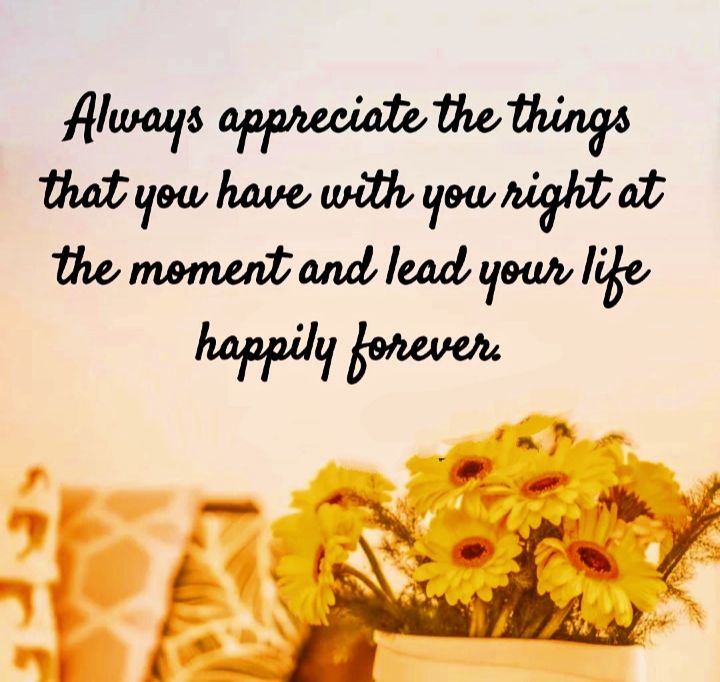 India
April 20, 2021 1:04am CST
Appreciate all those things that you have with you right now. Be content with what you have. It only gives happiness. We don't get everything we want, all the time. But, if we are satisfied with what we have, there is no space for sorrow in life. I hope this makes sense. Be happy with all that you have, because it has come to you all the way only for you. Count your blessings and not your sorrow.

Just sharing a random thought that popped up in my mind.

Have a great day ahead. Stay safe and take care!

Picture Credit: Mine
7 responses

• Portugal
20 Apr 21
I totally agree with you.



• Philippines
20 Apr 21
Agree, everyday of our lives is a blessing and we must know how to appreciate every little things that are happening to us. Learn to be contented on things that we have and learn how to share as well especially this time of pandemic. Be grateful, be generous be positive.

• Daytona Beach, Florida
20 Apr 21
That's the best way to think and a good way to start the day.

• Philippines
20 Apr 21
That is totally true. never beats positivity.



• Philippines
20 Apr 21
Nice thought. Sometimes, people tend to forget those what they already have and they are so focused on things that they do not have yet. I also feel the same sometimes but I'll try think that there must be the right time for everything.