Why Animes ?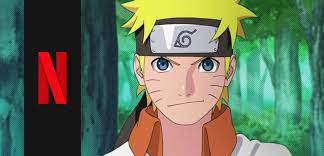 May 1, 2021 5:47pm CST
I'm currently watching Naruto Shippuden after I had watched Naruto on Netflix. I also watched "The Legend of Korra" and "Avatar - The Last Airbender" but I'm not sure you consider those as Animes. I've also seen several other Anime series because I couldn't stop watching them. For many years I didn't wanna watch Animes because I thought they were dumb but once I started I couldn't stop. I hope I'm not the only one but I would like to know about your experience in this, why is it like this ?
5 responses

• Philippines
1 May
It seems that you are into anime my friend.

Helo and Welcome to myLot my friend.

Good luck.


• Pune, India
2 May
Never watched anime. Always wanted to start, but not entirely sure where to start with what.


• United States
2 May
Probably because cartoons aren't usually taken seriously. I like anime. Very good story lines animes have.

• Philippines
2 May
we feel the same way..., I am also addicted in anime.. once I like the stories I will watch it. I'm currently watching boruto, dr stones, attack on titans and jujutsu kaisen, black clover and many more... I am also addicted in DONGHUA a chinese anime it is good.

• Daytona Beach, Florida
1 May
I have never been the type of person to park myself in front of a t.v. or computer screen for hours on end, watching things. I watched a few anime growing up, so few in fact, that I could probably count them on my hands and still have fingers left. I can narrow my favorites down to three. While anime does have an air of comody about it, it's also realatable. You can sometimes get into the characters' backstories and learn a little bit about another culture, while watching that culture mock itself.