Netflix addiction ?!?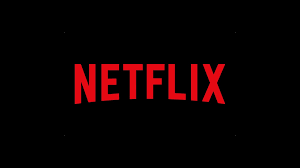 May 2, 2021 6:39am CST
I'm in High School and after school I'm on Netflix barely all the time. I really don't know what else to do. I'm interested in Politics and I want to become a lawyer but I have no idea what I could do right now at my young age. I feel like I've watched nearly every movie on Netflix so I guess I'm addicted. I'm good at sports if i have to, but I am a lazy guy so I don't really like doing something. https://www.netflix.com/browse Has anyone tips what I could do ?
7 responses

• Thane, India
2 May
Many people have addiction of Netflix including me. I try to divert by coming here. Take care





•
6 May
I have never been a teenage boy so I don't really know. My fifteen year old grandson plays video games when he isn't playing baseball but that is no better than watching Netflix!

•
3 May
It's a nice way of entertaining and I think everything is good in moderation, that if you watch only what's bringing you benefit in life for sure

• Pune, India
2 May
Yeah switch off Netflix and try new streaming sites.


Amazon, Disney +, etc.

• Bangalore, India
2 May
Good thing is that you accept and acknowledge that you have an issue there. I guess you should find other intersts that would keep you engaged and will help you to reach your goal. Slowly and consciously you have to wean off.