Series: Grey's anatomy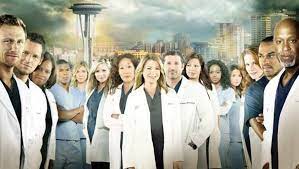 May 2, 2021 10:10am CST
I'm currently watching Grey's anatomy and I'm on season 12 episode 16. I started the series only 2 weeks ago and for those who haven't watched it, the seasons have over 20 episodes each. I don't know if it's a series about doctors or about sex, because there are affaires all the time and everyone sleeps with everyone. The other thing is that every time new characters join the team, al least one of them is always related to someone from the team and mostly with Meredith grey ??. She met 1 half-sister from her fathers side in their late 20s without even knowing about her until they worked together. Then she met another sister but from an affair her mother had when Meredith was 5. When they met, in their early 30s, they also worked together and it came out, that Meredith's Chief Dr.Webber, was the father of the second sister. And Meredith looses a lot, although she has 3 beautiful children. Her mother died because of alzheimer's, her father was an alcoholic who left the family and got a new family when she was only 5. Her half-sister died in the plaincrash where Meredith was on too. Then she lost her husband because he was killed by a truck. What is your feedback about this series.
5 responses


• Nairobi, Kenya
2 May
If there are affairs all the time. Why watch it?


• Nairobi, Kenya
2 May
@BenArtik
you should be careful of what you allow to enter your eyes into your soul


• Pune, India
2 May
Yup watched it finished it. Aaaaaaaaaaaaaaaaaat series though. One more is there on the same genre which I personally like was HOUSE.