BAD DAY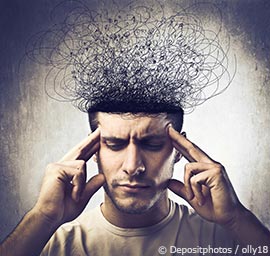 Jammu, India
May 4, 2021 11:08am CST
You know there are times when i just feel like giving up on everything. It's like there is no hope in anything i do. It feels like life is just passing by everyday and there is nothing i can do with it. It's like whatever I do is just not having any value or any support.... It's like my life has become hollow... It's not how i imagined it'll be
6 responses

•
4 May
Leave all worries and get away from negative things. Just live your life. Small things like listening to good music, observing nature and exercises help a lot. Bring discipline in life and do productive things. You will be happy even if your surrounding is full of negativity. Remember life is short why worry every day.

• Jammu, India
4 May
I'll try that... thank you sir

•
4 May
I had this thinking when I was young and now I understand why. All our failures, sorrows and pains make us stronger, make us more dependent on God. In His time, whatever your heart desires will be given to you. Nothing lasts forever, including your sorrows.

• Nairobi, Kenya
4 May
Sorry about your experiences. I think you should not think negatively. Just try to think about what you have already and be grateful for it.

• Germany
4 May
You need to pray. It helps me,


• Germany
4 May
@otaku_
Sorry if you don`t believe in God. I just believe in him


• Nairobi, Kenya
4 May
@otaku_
pray to God. The God that created the whole world. The living God



• Jammu, India
5 May
@slianty
Yes but it's like some days... You just feel like your best isn't enough


• Daytona Beach, Florida
4 May
I am sorry to hear you're having a bad day. Everyone has those from time to time. Remember tomorrow is a new day, a chance to start over.