These Exotic Roosters Have No Clocks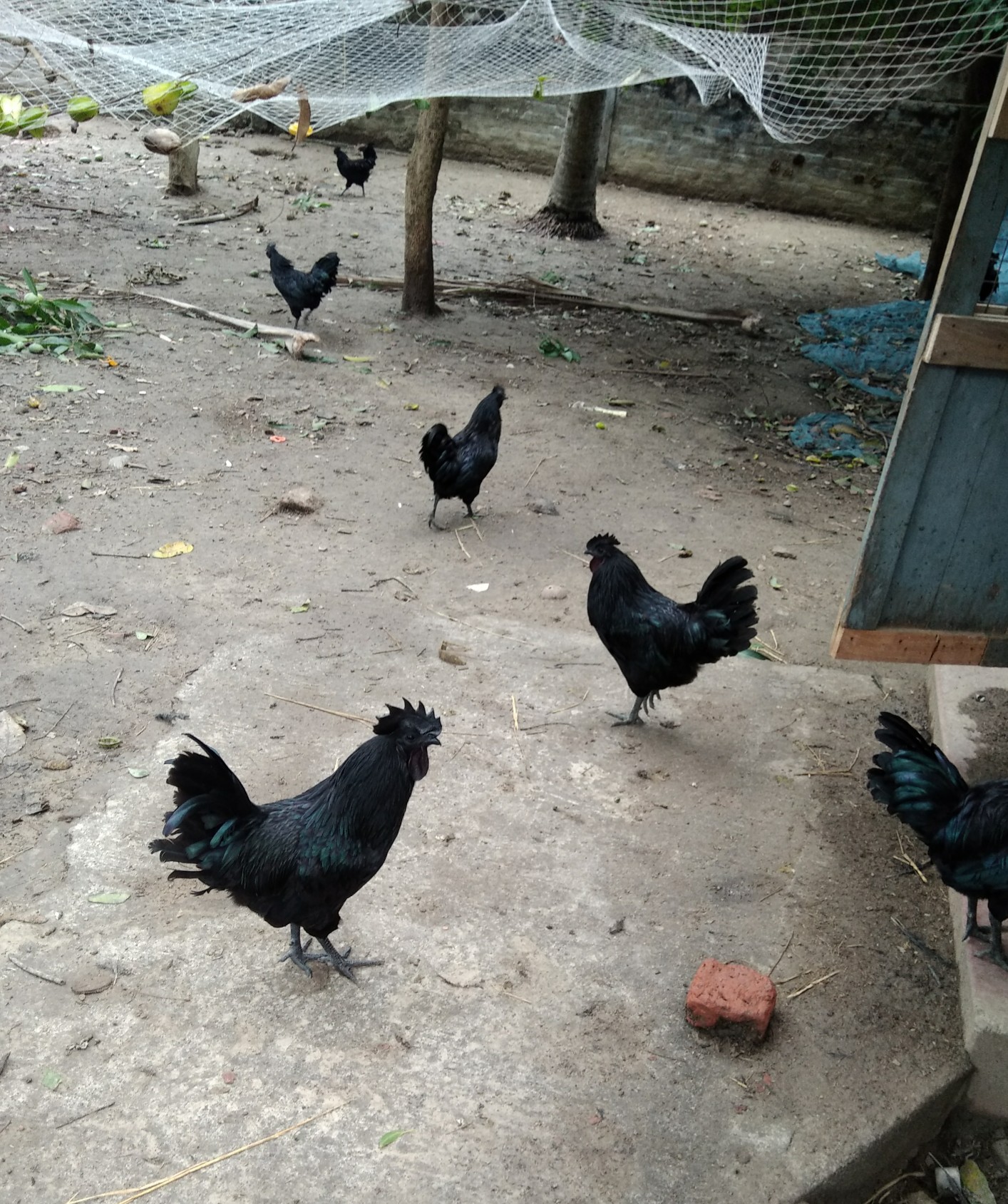 India
May 27, 2021 2:56am CST
Perhaps Kadaknath Chicken is only an Indian name for Ayam Cemani chicken of Indonesia. We have a farm of these chickens. They have now grown and have begun to lay eggs. Their coop is just behind our house and it is interesting to see these black bundles move about in their enclosure. What I find amusing is that these roosters have no clocks or watches in their system. Local village cocks know when to announce the arrival of dawn. You can almost correct your clocks and watches hearing them call in the morning. The first call is at about 3 and the next one is at about 3:30. In days past, village women didn't use to check time on a clock. They began their kitchen duties after village roosters crowed .My mother did it almost every day. We hear these black fowls crow at any time of the day and night , even at midnight! These black things , however , have a health benefit. They contain very little fat. The white broiler meat may contain 8 to 10 gram of fat in a 100 gram piece but black chicken meat contains only 2 gram fat in the same size of meat! Perhaps that is the reason which makes their meat costlier.
5 responses


• India
27 May 21
I have never had an experience really.

• India
27 May 21
I asked others about it. They tell that these birds are less fleshy and contain less fat. So, for some people it may not be preferred for meat dishes. But it depends, others may like it.

• New Delhi, India
27 May 21
I have till date not understood the scientific reason behind why roosters call loudly when its morning or dawn?

• India
27 May 21
Neither have I understood it but I guess it might have some connection with appearance of light in the eastern horizon.



• India
27 May 21
It is certainly a fun to raise some chicks and it is profitable in more than one way.


• Mombasa, Kenya
27 May 21
Yes they are best time keepers in the word. They sleep very early and they wake up very early too. Have a nice day.

• Kampala, Uganda
27 May 21
I like them, I do have a commercial poultry farm too

• India
27 May 21
Poultry farming is a good business in these rural areas. However, it sometimes has to suffer because of sudden diseases like bird flu.